Working towards an inclusive Games
The Second Annual Report of the London 2012 Equality and Diversity Forum has been published.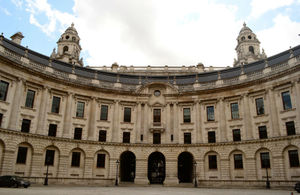 The report offers a snapshot of the projects that the London 2012 Equality and Diversity Forum have committed to deliver in order to host 'the most accessible Games ever'.
It also outlines best practice, as well as the many opportunities London's diverse communities have to access the opportunities provided by the 2012 Games. These range from volunteering to business to getting involved in sports and with the Cultural Olympiad.
It does not aim to announce new initiatives but focuses on what is being done across the Olympic family to deliver the most inclusive and accessible Games possible.
Two years to go
29 August marks two years to go until the start of the London 2012 Paralympic Games. The milestone will be a particularly special moment for the UK, as we hosted the first Paralympics in 1948, putting disability sport on the map.
In terms of size, scale and organisational complexity the Paralympic Games is the world's second biggest sporting event, involving 4000 athletes from 150 countries competing in 470 events over 11 days.
Further information
Published 23 February 2012