News story
Work Programme is delivering for Wales, says Cheryl Gillan ahead of Wrexham Welsh Grand
On the eve of the first Welsh Grand Committee to be held in Wales in 10 years, Cheryl Gillan said today [19th October] that through the Work…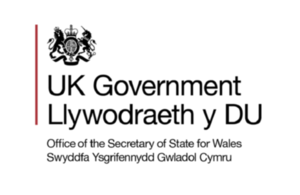 On the eve of the first Welsh Grand Committee to be held in Wales in 10 years, Cheryl Gillan said today [19th October] that through the Work Programme, the coalition Government is helping Wales to tackle the blight of long term unemployment that has dogged parts of Wales for generations. 
The Welsh Grand Committee will be held tomorrow in Wrexham's Guildhall and will address the Work Programme and its implication for Wales.  The Welsh Secretary also welcomed the decision to hold the Welsh Grand in Wrexham, which she said would open up the discussion to a wider audience and paid tribute to Employment Minister Chris Grayling, who will appear before the committee.       
Cheryl Gillan said: "Holding the Welsh Grand in Wrexham demonstrates that this Government is committed to healthy debate and engagement with Welsh MPs on all matters of concern to Welsh people.  I am also delighted to welcome my colleague Chris Grayling to the meeting. Having Ministers of State appearing before the Committee underscores this Government's deep commitment to the respect agenda. 
"In tomorrow's Committee, we will discuss the Work Programme and I will highlight that work must always pay.  This Government is committed to deficit reduction but also in creating the right conditions so that there is more of an incentive to work. In Wales it is vital that we grow the private sector and help support SMEs in order to encourage the long-term sustainable growth which Wales so badly needs.  It is about time we help Wales to tackle the blight of long term unemployment that has dogged parts of Wales for generations and this is something that this coalition Government is committed to.   
"We have an excellent record for delivering for Wales so far, investing heavily in the right infrastructure - with £56.9 million to expand broadband coverage and £1billion for electrifying the Great Western Mainline to South Wales.  We have delivered a referendum for further legislative power which the previous Government dragged its feet on and we have recently announced the Silk Commission which will look at devolution and funding. 
"I look forward to more opportunities to take open and transparent debate out of their traditional chambers and into the city halls and towns across the country, whenever possible.  This Welsh Grand Committee is open to the public and I hope that this will be an opportunity for those who might not normally attend these events to consider coming along to experience it."
The Welsh Grand Committee will meet between 11.00am and 4.00pm on Thursday 20th October at **Guildhall Main Chamber, The Guildhall, Wrexham, LL11 1AY.  **The Committee will also hear from Rt Hon Chris Grayling MP, Minister of State for Employment and the meeting will be open to the press and public.
 FURTHER INFORMATION:
The Welsh Grand Committee consists of the 40 Welsh MPs, and currently up to 5 others. It debates issues relevant to Wales.  Proceedings of the Committee may be conducted in either Welsh or English.
Published 19 October 2011