Work-focused services in children's centre pilot: evaluation interim report
Findings are published today from the interim stage of the 'work-focused services in children's centres' pilot.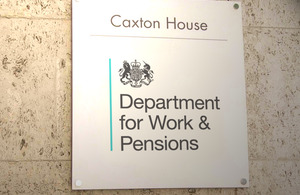 Findings are published today from the interim stage of the 'work-focused services in children's centres' pilot. The pilot is operating in 30 children's centres across ten local authority areas, running from January 2009 to March 2011, and provides work-focused services through a dedicated Jobcentre Plus Personal Adviser, as well as activities and provision designed to support local parents into the labour market.
A comprehensive evaluation is assessing the impact of providing work-focused services on parents' preparations for and movement into work, as well as stakeholder experiences of implementing the pilot. The interim report is based on qualitative research with children's centre users; in-depth interviews with pilot staff and partners; and discussion groups with children's centre users - all of which took place across ten case study sites 11 to 12 months after the pilot went live. One case study site was selected from each local authority area.
Findings from the interim report show that:
Pilot delivery has been largely successful over the first year and overall Personal Advisers have settled into their new roles well. Pilot delivery challenges have centred on implementation issues, which delayed start-up.
Personal Advisers have grappled with the ad hoc demands of their new job. They have had to demonstrate flexibility, resilience and strong interpersonal skills, with the support of their Jobcentre Plus line manager and children's centre managers key.
Most case study areas have delivered personalised, flexible and often intensive support for customers in order to meet their needs and respond to their circumstances. These areas have also improved access to, and awareness of, work-focused services among children's centre users.
The range of partner organisations involved in the pilots to date is limited in some areas. Staff felt that this is because it takes time to build up effective working relationships with partner organisations and their staff.
For children's centre staff, there is evidence of improved awareness of work-focused services and of the wider Government agenda on tackling poverty.
Notes to Editors:
'Work-Focused Services in Children's Centres Pilot: Evaluation interim report' by Rachel Marangozov is published today as part of the DWP Research Summary series (Research Report Number 677). A copy of the report and summary can be downloaded from the Department's website at: http://research.dwp.gov.uk/asd/asd5/rrs-index.asp
The work-focused services in children's centres pilot are one of a suite of Child Poverty Pilots that were announced in 2008. It aims to test whether children's centres can offer an effective means of engaging parents in labour market activity, moving them closer to work and ultimately into employment.
The pilot is being assessed through a mixed methods impact and implementation evaluation, making use of in-house data and externally commissioned research being carried out by the Institute of Employment Studies (IES).
The interim stage of the evaluation was carried out across ten case study sites and included: the first wave of longitudinal depth interviews with 61 children's centre users; 64 stakeholder interviews including pilot staff, pilot partners, local authorities and other childcare and employment support service providers; and one discussion group carried out with children's centre users in each of the case study sites, avoiding those who had already been engaged in the longitudinal depth interviews.
The final evaluation report will be released following the end of the pilot in 2011.
Published 24 August 2010