News story
Women's Business Council starts work
Barriers to female success at work will be tackled by a new Women's Business Council.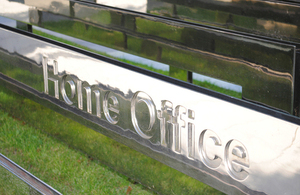 The Home Secretary joined the group of ten high-fliers as they met for the first time to start work.
They will spend a year investigating how to tackle challenges faced by women at work before reporting back to the government.
Home Secretary and Minister for Women and Equalities Theresa May said: 'Women are at the heart of Britain's economic future and we need to do all we can to help them achieve their full potential.
'I am delighted to launch the Women's Business Council and look forward to hearing their advice on how we can help women maximise their many talents and give our economy a welcome boost.'
The advisory body will examine issues such as women returning to work and how to help more females into executive positions.
The Women's Business Council members are:
Ruby McGregor-Smith CBE, CEO, Mitie (chair)
Eddie Gray, President, GSK
Sue Langley, Director, Lloyd's of London
Sue O'Brien, CEO, Norman Broadbent
Connie Parry, CEO, Hurns Brewery Company
Jill Shedden, HR Group Director, Centrica
Joanna Shields, VP/MD, Facebook EMEA
Cilla Snowball CBE, UK Head, Abbott Mead Vickers Group
John Timpson CBE, CEO, Timpson
Fiona Woolf CBE, Consultant, CMS Cameron McKenna
Independent chair Ruby McGregor-Smith said: 'We are all business people who are committed to driving this agenda forward - working to provide practical solutions for businesses, government and individuals alike.
'I very much look forward to discussing the challenging issues we are faced with.'
Published 14 May 2012