Women on boards report shows slow progress
Prime Minister David Cameron challenges more businesses to set out their plans to increase female representation at senior levels.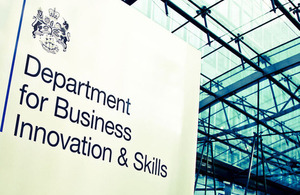 Prime Minister David Cameron has welcomed the progress shown in the Women on Boards six month report, commending the companies who have pledged to increase the number of women in senior positions, and challenging more businesses to follow suit.
The latest progress report (PDF, 7.8 Mb) finds that 61 of the FTSE 100 companies have responded to the Lord Davies review, acknowledging that gender diversity is an issue, with 33 setting themselves targets for the percentage of women they aim to have on their boards. The report also shows that only 21 women have been appointed to board positions out of a possible 93 - 22.5%, some way short of the 33% recommended in the Davies report.
The figures in the report show show that:
Women make up 14.2% of FTSE 100 Directors - up from 12.55 in 2010
Women make up 8.9% of FTSE 250 Directors - up from 7.8% in 2010
22.5% of all board appointments since publication have been female
There are 14 all male boards within the FTSE 100 - down from 21 in 2010.
Receiving the independent report at a No. 10 event to celebrate women's contribution to business, the Prime Minister made clear that although progress had been made, he wanted more businesses to step up and drive this forward. That's why he has also written to the FTSE350 companies that have still to set out their plans.
He said:
"Six months on, important steps forward have been made. But there is still a long way to go to encourage the best to rise to the top of industry, regardless of their background or gender.
"Now more than ever, as we look to grow our economy and maintain a competitive edge over our international counterparts, it's important we make the most of the talent and skills out there.
"I want more to see more companies setting out their plans for women on boards and driving this forward."
Women on Boards
Lord Davies recommended in his review in February that the FTSE 100 should be aiming for a minimum of 25% female board representation by 2015 and that the FTSE 350 should be setting their own, challenging targets. He also called on chairmen to announce their goals and said companies should disclose the number of women sitting on their boards and working in an organisation.
Business Secretary Vince Cable responded to the 6 month update by saying:
"Evidence shows that diversity is as good for businesses performance as it is for women - diverse organisations reflect their customers better, understand them better and offer better products and services as a result.
"It is essential that we don't miss out on the talent and skills of half our population if Britain is going to compete in a fast-moving global economy. Lord Davies and his team have done excellent work to help businesses begin to tear down the barriers that prevent women rising to the top.
"I would urge all companies to set their own goal for increasing diversity on their board and look at what they can do to support the female talent in their business."
Links
Published 13 October 2011