News story
Women are vital to the economy - Equalities Minister
Equalities Minister Lynne Featherstone has stressed the vital role of women in Britain's economic future.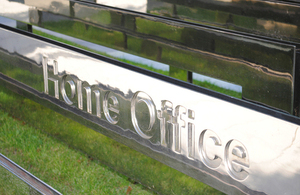 She spoke out as she met some inspiring examples of businesswomen who will benefit from Government support.
The minister visited the Business Women in Surrey Network on Friday 22 June to spread the word about the range of help available.
She told them that making the most of women's talents is vital to growth, a day after the announcement of a range of measures to help them succeed.
Talented women
Equalities Minister Lynne Featherstone said: 'Britain has many talented women who will thrive as we give them the tools they need to launch or develop their own businesses.
'Women are about half as likely as men to become entrepreneurs and we need to harness their untapped skills.'
Business mentors
The Surrey women are among those who could benefit after almost 5,000 female business mentors were recruited.
Female entrepreneurs in the countryside will also share in £2 million of business support, while the Women's Business Council will look at how to break down barriers to success.
The minister also spoke to the Employers Network For Equality and Inclusion last week to stress that diversity is good for business, but that it should be encouraged without burdening businesses with red tape.
 
She added: 'Different organisations face different challenges in promoting equality and need to find the best solution for their business.
'We are not proposing a one-size-fits-all solution or resorting to bureaucratic regulations to make this happen. We want to support business to take the steps that are right for them.
'This year has already seen the biggest ever jump in the number of women on boards, and some of the UK's leading companies are now reporting on gender diversity, which will help more woman rise to the top.'
Published 25 June 2012