Wilton war photographer receives MBE
British Army photographer Kevin Capon has been made an MBE for his work over 15 years covering every major conflict the Army has been involved with in that time.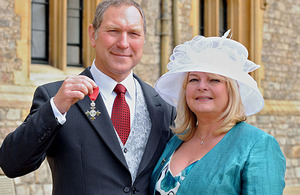 Ex-paratrooper-turned-civil-servant Kevin, aged 55, received the medal on Tuesday, 3 April, from Her Majesty The Queen at Windsor Castle, after the honour was bestowed on him in the New Year's Honours list:
It was everything I expected, and then more," said Kevin immediately after the ceremony.
Her Majesty knew exactly who I was and why I was there, and asked me if I still deploy to places like Afghanistan, and then she offers you her hand, you step back and bow.
It was just a fantastic occasion, totally regal - as you would expect. You actually feel as if you are a part of something special.
Kevin's MBE (Member of the Most Excellent Order of the British Empire) will sit alongside seven operational medals for his service in conflict zones including Northern Ireland, The Falklands, Cyprus, Bosnia, Kosovo, Iraq, and Afghanistan. Indeed, through his photographic work and 22 years of Army service, the only conflict zone the British Army has been involved in over the past 30 years that Kevin has not been to is East Timor.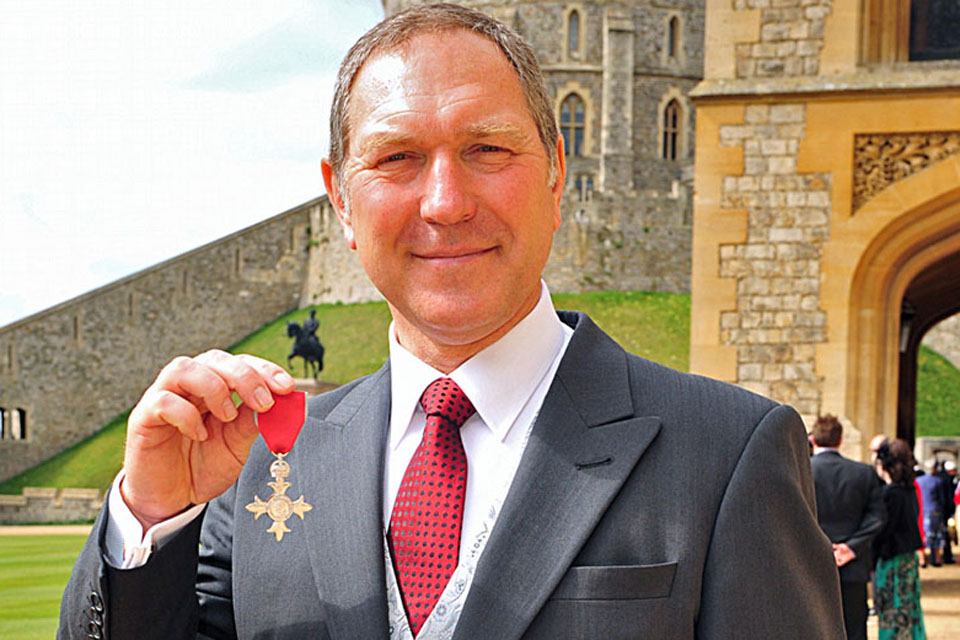 In spite of his previous honours and accomplishments, Kevin admits that the MBE holds particular importance:
It will be my number one in terms of pride," says the former 3 PARA soldier, who says he initially delayed opening the brown envelope telling him he had been nominated for an award because he assumed it was his tax return.
This medal is the ultimate recognition for what I do as an individual. That doesn't belittle any other medal I, or any other soldier gets, but my campaign medals are issued to a group, but this is me as an individual getting a medal. And that's a fantastic honour - to be recognised for something that I do and have a great passion for.
Kevin's passion for photography has however put him in considerable danger and harrowing positions over the years, including filming the orphanages and hospitals of Sierra Leone where children lay with their hands hacked off, and the discovery of the first mass graves in Kosovo as the blood still seeped up through the ground:
Most people with children will tell you that the hardest thing is seeing children suffering. The majority of the time, as a cameraman, you are concentrating on getting the job done and getting good images, but when you see children suffering it really brings it home. It was the same in the refugee camps in Rwanda.
But it was in Iraq that Kevin first feared for his own safety:
When I was a soldier on operations you knew where the enemy was in front of you. But I remember filming in Iraq as we advanced, that they started shelling us. You have no defence against that.
You literally get into a hole in the ground, made by shells that had landed there previously, never knowing if one of the next shells has your name on it.
It's quite frightening, more because it makes you aware of how mortal you are.
It's the same in Afghanistan for the soldiers when they go out on the ground; and I go out next to them filming, and face the same risk.
I do think about it, although possibly not as much as my wife would like me to, but it's a passion. I know it sounds like a cliché, but I love what I do, and am very lucky to be in a job where I get to go to the places that I do.
Kevin lives in Wilton with his wife, Audrey, who teaches at a local school. He works as the Senior Cameraman for the British Army News Team, a team of civilian and military personnel who report on Army news around the world, based at Army Headquarters, outside Andover in Hampshire.
Published 5 April 2012