Who's made a big difference in 2012?
Public encouraged to nominate voluntary organisations for The Queen's Diamond Jubilee Volunteering Award 2012.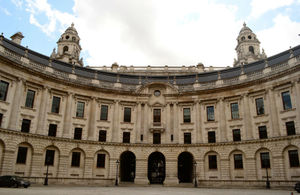 The deadline for the award has been extended until 16 October 2012, to give more time for nominations of groups involved in delivering the London 2012 Olympic and Paralympic Games and promoting the sporting, cultural and social legacy of the Games.
Minister for Civil Society Nick Hurd said: "London 2012 has been a wonderful success and much of this rests firmly on the shoulders of volunteers, as does a huge amount of other good work done throughout the year, with volunteers selflessly working to tackle pressing social problems, reaching out to the disadvantaged and bringing communities together.
"Whether people or groups have volunteered themselves, benefited from volunteering, or simply admired the work volunteers do, I would encourage them to nominate their chosen organisation for this timely and fitting honour."
Award recognises value of volunteering
The prestigious national award was announced in February 2012 to commemorate Her Majesty's 60-year reign and recognise the value of volunteering across the UK.
While the Queen's Award for Voluntary Service recognises the work of grassroots organisations at a local level, the special Diamond Jubilee category is for groups that involve volunteers nationally.
Nominations are also welcome from organisations that have been involved with volunteering since the Games were announced and which intend to continue promote volunteering after the Games.
Further information
Published 20 September 2012