World news story
What is the secret to innovation success? Experience from the UK
Britain is No 2 in the Global Innovation 2015 Index. Why did we do so well?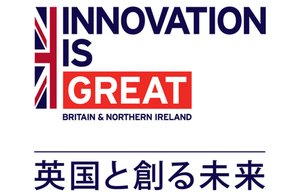 Britain is No 2 (after Switzerland) in the Global Innovation 2015 Index (UN, US Cornell, France INSEAD). 3 is Sweden, 5 is US, 7 Singapore, 12 Germany, 19 Japan and 20 France.
Why do we do so well?
It's because we combine a tradition of excellence with a drive to innovate; the British are inventive, curious, good partners, fair, and often see things from a different angle.
Quality and impact
We have the most productive research base in Europe – our top ranked universities and Research Councils conduct excellent science – with scientists of many nationalities - that feeds the innovation pipeline. We are the top destination for inward investment in R&D in Europe.
The UK's higher education attracts and develops the brightest minds. The UK has 38 ranked among the 100 most international universities globally according to the Times Higher Education World University Rankings and 10 of the top 50 global universities according to the QS World university rankings published autumn 2015. The UK attracts many international students (we are the 4th most popular destination for Japanese students.) UK universities have a strong record in nurturing world leaders: we are ten times more likely than USA to have educated a future head of state.
Investing in innovation
Sustained investments by the Government in the UK science and innovation system ensure we have the facilities and capability remain global leaders: £5.9 billion (1062 Bn JPY) over the next 5 years, including £3 billion (540 Bn JPY) to support our world class labs in universities and our research institutes.
The UK has a world-leading community of innovation support bodies – including Catapult centres, science parks, internationally-respected measurement, standards and IP bodies, as well as private sector specialists who can take your idea and turn it into a marketable reality.
Business-led innovation
Our open business environment is crucial for the UK to continue leading the charge for growth in the EU. The range of wider policies to support innovation in the UK include an 'innovation friendly' tax regime , with tax incentives like R&D tax credits and the Patent Box playing a key role in underpinning growth and have supported R&D investment by business to the tune of £13.2 billion (2,376 Bn JPY), claimed by a total of 15,120 businesses so far (including many Japanese). Corporation tax is now 20%, and is coming down to 18%. The UK invests more in ideas and knowledge than it does in bricks and machinery. Latest figures show that investment in intangible assets outstrips tangible assets by £126 billion (22,680 Bn JPY) to £88 billion (15,840 BN yen). Half of that investment is protected by IP rights. Taylor Wessing's Global IP Index judges the UK to be the best place in the world to obtain, exploit and enforce IP rights.
We have a strong culture of creativity, invention and an entrepreneurial mindset. From the internet to the hypodermic syringe, we have a proud track record of giving the world life-changing products and designs. Support is also available for entrepreneurs from overseas: new investors' and entrepreneurs' visas and new rules fast-track settling for high-value investors and entrepreneurs. In universities (especially the Golden Triangle of London/Oxford/Cambridge) there is a start-up spirit amongst researchers; this was shown in a recent study in Nature that highlighted how many researchers wished to join a start-up, should such opportunities emerge.
Collaboration for innovation
There is thriving collaboration between business and universities in the UK (over £3.5 billion (630 Bn yen) per year). Investments from companies such as Hitachi and Toshiba in UK universities show the value of the expertise.
International collaboration is the foundation of our success, from the high rate of international research collaboration to the high rate of overseas investment. Over 8,000 researchers are exchanged between UK and Japan every year. UK is Japan's top European technology trade partner and a hub for European expertise and markets.
Most innovation is of the recombinant variety (according to a recent Nature report), and success depends upon knowledge sharing between different organisations (universities and business), sectors and countries. UK is improving in this indicator, with new institutions such as catapult centres supporting business-led innovation linked to the UK research base and other initiatives such as the National Centre for University Business Collaboration. When the UK and Japan work together, we are world leaders. Publications of our joint research are cited 2.5 times the global average. More cars are produced in Sunderland's Nissan plant than in the whole of Italy.
Those are the facts. But why don't you test them yourself? The best way to predict the future is to invent it. And the best way to invent it is in partnership. Eikoku to tsukuru mirai.
[Exchange rate used: 180 JPY/£]
Published 29 September 2015