News story
Westinghouse and NDA mark the start of new operational arrangements for UK fuel manufacturing site
Westinghouse Electric Company is today pleased to confirm that it will commence innovative new commercial arrangements with the Nuclear Decommissioning Authority (NDA) involving the long-term lease of the Springfields nuclear fuel manufacturing site, near Preston in Lancashire.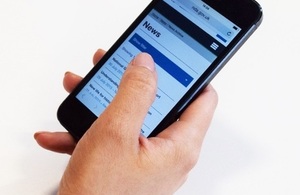 The NDA and Westinghouse Electric Company are today pleased to confirm innovative new commercial arrangements involving the long-term lease of the Springfields nuclear fuel manufacturing site, near Preston in Lancashire. The new arrangements were marked at a ceremony on the site today attended by President and CEO of Westinghouse Dr Aris S Candris, NDA Commercial Director John Clarke and President and CEO of Toshiba Corporation Power Systems Company Yasuharu Igarashi.
The new lease, to manage and operate the site for the next 150 years, will be effective from 1 April 2010 after the current site management contract with the NDA, the site owner, ends on 31 March.
The deal also includes the permanent transfer of ownership to Westinghouse of Springfields Fuels Limited (SFL). SFL, which employs around 1350 people, is the company currently operating the site under the management of Westinghouse Electric UK Holdings Limited.
Speaking after the ceremony, Dr Candris said:
The new arrangements pave the way for significant investment by Westinghouse in Springfields that will maintain high quality jobs and provide security for current and new employees.

Longer-term, we would expect to expand production to manufacture fuel for AP1000TM nuclear power plants which we intend to build in the UK and elsewhere in Europe.
For the NDA, John Clarke, Commercial Director said:
This agreement represents an excellent outcome for the UK taxpayer and along with recent land sales is another example of the NDA optimising value from our assets.

It concludes a successful five-year relationship with Westinghouse as the M&O contractor for Springfields and provides the right platform to exploit the site's potential for the benefit of the workforce, the local community and the UK nuclear industry. We will, of course, continue to deliver our Energy Act obligations in terms of the current nuclear liabilities in relation to the site.
Negotiations on the proposed arrangement began last year. A direction amending the Energy Act designating directions for the Springfields site was laid before Parliament earlier this month, following conclusion of negotiations on the deal.
Published 29 March 2010