Press release
West Wales inspirational as a tourist destination, says Welsh Office Minister
 Tourism destinations such as Folly Farm and Heatherton are leading the way in boosting the economy of West Wales, Wales Office Minister David…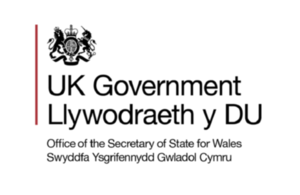 Tourism destinations such as Folly Farm and Heatherton are leading the way in boosting the economy of West Wales, Wales Office Minister David Jones has said. The Minister today [23rd August] began a series of visits to tourist hotspots and holiday parks across West Wales, who are top performers in the tourist trade within the region. 
Folly Farm and Heatherton Activity Park have helped boost visitor numbers in the region as holiday parks and attractions enjoy an increase in close-to-home holiday makers and visitors.   
Mr Jones said: "Tourism is vitally important to the economy of Wales contributing 13.3% of Welsh GDP and supporting around 86,000 jobs across Wales.   With the summer holidays still underway, there is a wealth of visitor attractions in West Wales. 
"As a government, we recognise the vital role tourism plays in our economy. The UK Government is committed to working with the Welsh Government to improve the conditions for businesses, including those in the tourism sector. Improved broadband infrastructure, a more competitive tax regime and reduction in regulation are some of the measures we have brought forward to help businesses to grow.
"As a tourist destination, West Wales is inspirational and with the Pembrokeshire Coastal Path now one of the top three walking trails in the world, the area is well on its way to becoming one of the world's top tourist destinations."  **
Published 23 August 2011