Press release
West Norfolk foundation trust to cement improvements in patient services by fixing its finances
Queen Elizabeth Hospital, King's Lynn NHS Foundation Trust has been formally removed from special measures by health regulator Monitor.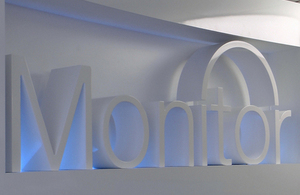 One of England's most historically troubled NHS foundation trusts has been formally removed from special measures by health regulator Monitor after significantly improving the quality of care offered to patients.
Queen Elizabeth Hospital, King's Lynn NHS Foundation Trust, which received a package of support from the regulator - including the appointment of an improvement director - had their achievement recognised in a recent inspection by the independent Care Quality Commission.
However, the trust still faces significant financial challenges. As a result, while continuing to improve the quality and safety of services, the leadership team which successfully saw the trust removed from special measures will renew its focus on fixing the trust's finances. It has agreed to implement the finding of a recent report by a team of experts who were sent in by Monitor to develop a plan for securing clinical and financially sustainable services for the patients of King's Lynn. This will clear its current deficit of almost £14 million.
Much of the savings at the trust can be achieved by increased efficiency, but the report recognises that local health leaders might have to decide how to radically change services or seek additional funding from commissioners to plug a projected future deficit of £12 million.
The foundation trust has now formally agreed with Monitor to:
deliver the actions outlined by the contingency planning team (CPT) to fix the trust's finances within a timescale agreed with Monitor
develop an implementation plan in partnership with West Norfolk Clinical Commissioning Group (the CCG) to be published on the trust's website
work together with the CCG to explore further how to address the residual long-term challenges identified in the report to Monitor by the CPT
Paul Dinkin, Transformation and Turnaround Director, at Monitor, said:
The leadership of Queen Elizabeth's hospital has made great progress in improving its services for patients, and deserves to be removed from special measures.

At the same time, our team of experts identified significant long-term challenges to the sustainability of the local health and care system. These undertakings, agreed between Monitor and the trust, will go a long way towards fixing these problems. But further changes to how healthcare is funded and provided will need to be considered by the trust and their commissioners.
Monitor and NHS England have agreed to work together to support the local health system in West Norfolk to ensure local patients are able to access quality services that are sustainable for the long-term.
The regulator will closely scrutinise the trust's progress in making these steps.
Published 7 August 2015