West Midlands businesses boost profits with a little help from the virtual world
West Midlands European Regional Development Fund Programme Manufacturing businesses in the West Midlands now have the chance to try out and…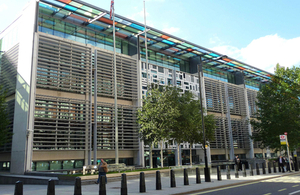 Manufacturing businesses in the West Midlands now have the chance to try out and test new product prototypes and ideas through virtual simulation technology.
Use of the innovative technology on offer at the University of Birmingham and the Manufacturing Technology Centre in Coventry, will help businesses save time and money with costly repeat experiments which normally go hand in hand with testing new ideas.
The new project called CASiM2 is supported by £2.6 million from the European Regional Development Fund, which is managed by the Department for Communities and Local Government and matched through funding and staff skills by the University of Birmingham, the Manufacturing Technology Centre, Airbus and Rolls-Royce.
Communities Minister Baroness Hanham CBE said:
In order for businesses to survive and thrive new ways of working that save time and money but still gain the results is key. This project offers businesses an exciting opportunity to try out and explore the innovative technology by putting their new products and ideas to the test in a cost effective, reliable and safe environment. I am pleased that we are able to provide support to a project that will be really beneficial to the future development of businesses in the West Midlands.
The project will firstly help to raise awareness of the new technology on offer and the benefits it can bring to a business, followed by a demonstration of its capabilities.
Professor Richard Williams, Pro-Vice Chancellor and Head of the College of Engineering and Physical Sciences, from the University of Birmingham, said:
We are delighted to be driving the translation of our fundamental modelling and manufacturing technology developed at the University of Birmingham into industrial practice through this initiative in collaboration with the Manufacturing Technology Centre and partners. The partnership model encourages the application of frontier science in materials and metallurgical engineering and maximises the speed of adoption. It also enables effective feedback to the academic partners for future research.
The delivery of CASiM2 brings together public and private sector organisations providing businesses who participate in the project access not only to the technology, but also valuable credibility from leading companies, Airbus and Rolls-Royce.
Stephen Burgess, Rolls-Royce Manufacturing Process and Technology Executive said:
Advanced computational techniques delivering 'Virtual Manufacturing' capabilities continue to be increasingly important to Rolls-Royce as they enable evaluation, optimisation and verification of key manufacturing processes in a fraction of the time and cost of traditional experimental methods. CASIM2 is a collaborative programme that will deliver essential modelling and simulation capability to UK 'High Value' manufacturers and their supply chains.
Ken Young, technology director at the Manufacturing Technology Centre added:
The Manufacturing Technology Centre is proud to be working with the University of Birmingham, along with Rolls-Royce and Airbus to deliver the CASiM2 programme which recognises the fundamental role that SMEs will play in reinvigorating the UK manufacturing sector. CASiM2 will accelerate the delivery of high value manufacturing products and processes through the use of advanced simulation methods to underpin this future growth. Through the programme we have a fantastic opportunity to encourage, promote and transfer knowledge on the application of simulation technologies at an industrial level.

We will engage SMEs in the West Midlands through demonstrating the commercial benefits of using innovative technologies to deliver step changes in their business offering.
To find out more about the innovative support on offer, contact Jonathon Shaw, Business Engagement Manager tel: 02476 701649, email: jonathon.shaw@the-mtc.org or John Woodward, Senior Research Facilitator, tel: 0121 414 5158, email: j.woodward@bham.ac.uk.
Further informatoin
The Department for Communities and Local Government is the managing authority for the European Regional Development Fund (ERDF) Programme which runs from 2007 to 2013. This is one of the funds established by the European Commission to help local areas stimulate their economic development.
The West Midlands European Regional Development Fund Programme has been allocated 400million euros to invest in projects which will support local businesses and create jobs.
In the West Midlands the priority areas and themes are:
Innovation and Research and Development
Increasing investment in research and development through helping businesses take forward new innovation, sharing of knowledge and developing and demonstrating new technology
Enterprise Development
Increasing business performance through supporting high growth businesses, improving resource efficiency, providing access to finance and developing a strong entrepreneurial culture
Sustainable Urban Development
Improving the performance of key urban areas through regenerating local areas, encouraging investment and new businesses, creating job opportunities and helping communities most in need
Inter-Regional Activity
Working with European partners to learn and improve, share and apply best practice and solve problems
For more information follow us on Twitter at www.twitter.com/erdfwmnews (external link).
Contact Lynsey Cooke, Communications Manager on 0303 444 6587 or email lynsey.cooke@communities.gsi.gov.uk.
Published 18 October 2012