WePROTECT: fighting online child sexual exploitation
The Home Secretary and Baroness Shields have hosted the first meeting of the WePROTECT Global Alliance to End Online Child Sexual Exploitation Advisory Board.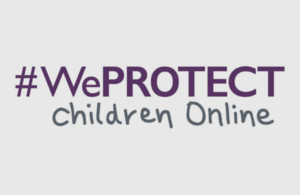 The board supports a global coalition of countries and organisations to end the sexual exploitation of children online.
The UK, US, and EU Commission have formalised the merger between WePROTECT and the Global Alliance Against Child Sexual Exploitation that was announced at the November Summit in Abu Dhabi. The new board is committed to leading the worldwide movement to transform how the crime of online child exploitation is prevented.
The aim is for more victims to be identified and safeguarded, more perpetrators being brought to justice, and ultimately to create a world free of online child sexual exploitation.
Home Secretary Theresa May said:
Tackling the heinous crime of online child sexual exploitation is one of the most important issues we face today, and the UK continues to drive forward action to tackle this.

However, these crimes cannot be resolved by the UK Government alone. This is a global problem, and we have to work together to protect our children.

I am grateful for all the work that has already been achieved by many members of the newly formed board as part of the WePROTECT summits, and I am confident that this global initiative will deliver real change.
Members of the board include:
founder of WePROTECT, Minister for Internet Safety and Security, Baroness Shields
representatives from non-governmental organisations (NGOs), leading global technology companies and law enforcement agencies both from the UK and abroad.
Minister for Internet Safety and Security Baroness Shields said:
Technology offers endless benefits and possibilities to our children, but equally, it empowers the criminal, the corrupt, and the coercive.

This partnership between governments, industry, law enforcement and NGOs is absolutely vital to staying ahead of this vile crime, which goes across borders and can only be ended through global cooperation.
The board will drive global initiatives and support members to deliver their commitments, and secure the support of more countries and organisations.
The UK is leading the fight to end child sexual exploitation online, and has already taken significant action, including:
rolling out access to the Child Abuse Image Database to all police forces

working with the Internet Watch Foundation (IWF) to ensure image hashes known to be indecent can be shared with the major companies such as Facebook, Google and Microsoft

building up the capability of the National Crime Agency's Child Exploitation and Online Protection Command (CEOP)

improving law enforcement's capability to identify victims so that in the first 10 months of 2015/2016 alone, over 410 victims have been identified - already more than double the number in the whole of any previous year
Published 23 March 2016