Press release
Welsh Secretary welcomes UK Government £500m Wales-Heathrow link plans
The Secretary of State for Wales Cheryl Gillan has today [12 July] welcomed the announcement of a £500 million western link to Heathrow  by …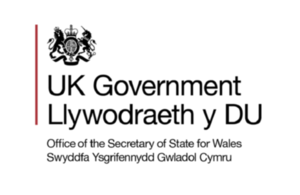 The Secretary of State for Wales Cheryl Gillan has today [12 July] welcomed the announcement of a £500 million western link to Heathrow  by the Transport Secretary Justine Greening . 
The plans were announced as the Transport Department published the draft Aviation Policy Framework consultation document, which sets out the Government's long-term strategy for a sustainable aviation in the UK. It will mean that South Wales will be linked to the UK air hub for the first time rather than having to travel into London to get to Heathrow.  
The document sets out a number of measures which will improve the passenger experience at UK airports, international connectivity and make better use of runways.   The proposals outline commitment to a new rail link to Heathrow which will cut 30 minutes off the journey time from Wales and West of England and could be operational as early as 2021.
Mrs Gillan said:  
"The UK Government's focus goes beyond single nations; hence our decision to build the Western Extension to Heathrow, which will for the first time connect South Wales to the UK's main air hub and ensure faster journey times between Cardiff and Heathrow. This comes on top of electrification from London to Cardiff announced last year.  
"The Wales Office has always supported and recognised the importance of connectivity to Heathrow as a major UK air hub for Welsh business and Welsh passengers.  The new rail link will not only provide a more convenient link, but will also be a key driver of growth for the region.
"It is vital we do all we can, working with the Welsh Government, to improve access and connectivity for organisations and businesses in Wales. Of course, with the business case for electrification for Swansea and the Valleys still under consideration, I continue to give strong support to these further proposals for improving Welsh infrastructure and to emphasise the critical role that rail modernisation could play in boosting the Welsh economy."
ENDS
Notes for editors:
There will be a  separate call for evidence on how to maintain the UK's international connectivity and hub status, which will follow later in the year once the industry has had time to consider the measures put forward for consultation today.
Today's publication follows an exercise last year to seek industry and other stakeholder views on the future shape of aviation policy through the scoping document: Developing a Sustainable Framework for Aviation. 
The Western Rail Access to Heathrow project will be included in the Government's forthcoming High Level Output Specification for the railways (HLOS) announcement. The project is subject to a satisfactory business case and the agreement of acceptable terms with the Heathrow aviation industry.
Published 12 July 2012