News story
Welsh Secretary welcomes train modernisation deal
Secretary of State for Wales Cheryl Gillan has today welcomed the announcement that Agility Trains - a consortium made up of Hitachi and John…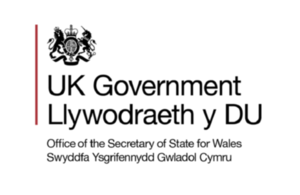 Secretary of State for Wales Cheryl Gillan has today welcomed the announcement that Agility Trains - a consortium made up of Hitachi and John Laing -  has secured the contract to supply Britain with the next generation of intercity trains.
The consortium will build and maintain the trains under the Intercity Express Programme (IEP), the project to replace Britain's Intercity 125 trains with new higher capacity modern trains, which will run on the Great Western Mainline between London and South Wales as well as other parts of the network. The contract will also see a new maintenance depot constructed in Swansea.
The news comes in the week after the Department for Transport announced the further electrification of the Great Western Mainline from London Paddington to Swansea and the Valley Lines. The coupling of the new trains and infrastructure will reduce journey times between London and South Wales, as well as being more environmentally friendly.
Welcoming the announcement, Mrs Gillan said:
"The decision to build these new trains is great for rail passengers who will experience faster, more comfortable, more environmentally friendly journeys when travelling from London to South Wales once the electrification programme is complete.
"This announcement underlines the significant impact the once-in-a-generation investment in Welsh rail infrastructure is set to have - not only for passengers, but for business and industry. It sends out a strong message to potential investors about the UK Government's commitment to invest in Wales' future and to bridging the economic divide between parts of the UK."
Published 25 July 2012