Press release
Welsh Secretary welcomes Strategy to Tackle Violence Against Women and Girls
Secretary of State for Wales Cheryl Gillan has welcomed today's announcement by Home Secretary Teresa May that more than £28 million has been…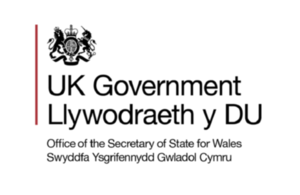 Secretary of State for Wales Cheryl Gillan has welcomed today's announcement by Home Secretary Teresa May that more than £28 million has been ring-fenced for specialist services to tackle violence against women and girls in England and Wales until 2015, as part of new cross-government plans.
On International Day for the Elimination of Violence against Women, Mrs Gillan visited Cardiff Women's Aid to hear about their work providing support and safe accommodation to women and children who are victims of domestic violence and abuse.
Mrs Gillan said:  ""Everyone has a right to live in safety and without fear and ending violence against women and girls is a priority for this government.  That is why we have published plans today to tackle this unacceptable hidden crime by providing stable funding for specialist services and encouraging the prevention of violence by challenging attitudes and changing behaviours.
"International Day for the Elimination of Violence Against Women plays a key role in highlighting the blight of women and children across the World who are victims of this terrible crime.  I was pleased to visit Cardiff Women's Aid on this day to meet staff and hear more about the invaluable services, support and refuge they provide women and children twenty four hours a day, throughout the year.
"Cardiff Women's Aid, through their women's rights education and advocacy project, are already working hard in this area to increase the knowledge and understanding of domestic abuse within the local community.  We must work together to put a stop to these vicious crimes and make sure that everyone in society sees that domestic violence is not only wrong, but totally unacceptable."
Notes
The Cross-government vision and long term priorities for tackling violence against women and girls will be followed by a full plan of action next spring. 
Four key areas of focus are highlighted; the prevention of violence including reducing repeat victimisation, the provision of support, the bringing together of groups to work in partnership and action to reduce risk by ensuring perpetrators are brought to justice. 
For the first time the strategy brings together work to tackle violence against women in the UK with details of the international approach to tackle this global problem.
Published 25 November 2010