Press release
Welsh Secretary welcomes Older People's Commissioner to Westminster to launch report
Secretary of State for Wales today [13 October] welcomed Older People's Commissioner for Wales Ruth Marks to Westminster for the launch of her…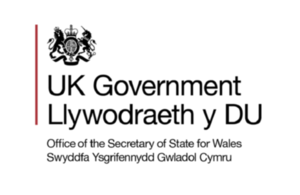 Secretary of State for Wales today [13 October] welcomed Older People's Commissioner for Wales Ruth Marks to Westminster for the launch of her third annual report.
Mrs Gillan hosted a reception for Welsh MPs in Portcullis House as Ms Marks outlined some of the key findings of her latest annual report.  Earlier today, Mrs Gillan formally accepted the report during a meeting in Gwydyr House.
Speaking at the launch Mrs Gillan said:  "The Older People's Commissioner plays an important role in ensuring that the voice of the older generation is heard and making sure that Government policy meets the needs of older people.  Ruth and her team have been busy championing the rights of older people across Wales and her report is right to highlight the positive achievements made.
"It is also right to point out the challenges ahead in what are difficult times.  It is even more important that every sector of the community is able to have their voices heard - but the experiences and wisdom of the older generation is something we as members of Parliament should not ignore. 
"Many of our older people are at the heart of our communities and already taking a great interest in playing their part - finding solution to the problems their communities face.  The Big Society is about making that the norm rather than the exception.
"Fairness is at the heart of all the Coalition Government does and I look forward to working with Ruth, her team and the Welsh Senate of Older People which the Minister David Jones recently launched in taking this forward.  Today's reception gives us an opportunity to thank Ruth for the great work she has done and see how we can work together in future to champion the rights of older people."
Ruth Marks, Older People's Commissioner for Wales, commented: "I am here to stand up for older people's rights and encourage everyone to recognise and raise the profile of the contribution that older people make. My primary focus is to protect services for the most vulnerable because older people have told me that this is what they are really concerned about."
"I realise the challenges ahead for public services, we all understand that there will be reductions in public spending. I believe it is essential that private, public and voluntary sector bodies fully engage with older people to deliver the best services possible within the new financial constraints."
Published 13 October 2010