Press release
Welsh Secretary welcomes multi-million pound contract for South Wales company
Welsh Secretary Cheryl Gillan has today welcomed the announcement that Monmouthshire-based company, Mabey Bridge has sealed a multi-million …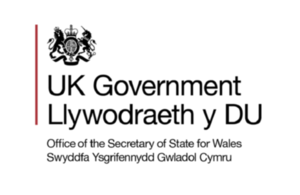 Welsh Secretary Cheryl Gillan has today welcomed the announcement that Monmouthshire-based company, Mabey Bridge has sealed a multi-million pound contract to manufacture and supply 35 wind towers in Wales and Scotland.
The deal - which has been struck with German wind turbine developer, Nordex - has seen 45 new members of staff recruited to work at the £38m manufacturing facility in Chepstow. The contract will see 170 members of staff working full-time on the order.
Mrs Gillan said:
"This is not only excellent news for the economy in Wales, but for the UK's renewables and manufacturing industries as a whole.
"The awarding of this contract is a clear demonstration of the confidence European countries continue to have in the talent, expertise and skills of our workers here in Wales.
"Moreover, this announcement provides us with the opportunity to show the rest of the world that Wales is really playing its part in securing the United Kingdom's energy infrastructure for the future. I congratulate Mabey Bridge for securing such an important order."
Published 20 January 2012