Press release
Welsh Secretary welcomes launch of Youth Contract
The Secretary of State for Wales, Cheryl Gillan has today (Monday 2 April 2012) welcomed the launch of the UK Government's Youth Contract …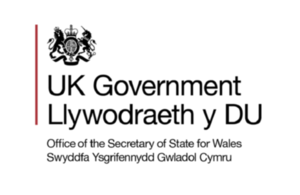 The Secretary of State for Wales, Cheryl Gillan has today (Monday 2 April 2012) welcomed the launch of the UK Government's Youth Contract and has commended the commitment being shown by providers to supporting Wales' long term unemployed into sustainable employment.
The Youth Contract programme is an ambitious package of measures designed by the UK Government to tackle youth unemployment. The £1billion plan will provide nearly half-a-million new opportunities for 18-24 years olds, including apprenticeships and voluntary work experience placements.
To mark the announcement, Mrs Gillan visited BTCV JobFit in Cardiff - part of BTCV Employment Services which has been delivering the Work Programme across the city since June 2011. The programme helps employers fill vacancies and develop their workforce, as well as helping people into employment and those wishing to return to work.
Here, she met with Gill Owens, the Rehab JobFit Supply Manager for South Wales who introduced her to the staff and volunteers dedicating their time to getting people back into the workforce.
She also met with young people who are benefitting from the BTCV JobFit and are getting the support needed to make their way into sustainable employment.
During her visit to South Wales, Mrs Gillan also took the opportunity to visit the Cwmbran branch of Jobcentre Plus where she met with the South East Wales district manager, Bernadette Jones (TBC) who discussed the issues facing the area, and how the service is helping to support people back into sustainable employment.
Speaking after the visits, Mrs Gillan said:
"I was delighted to have the opportunity to see the Work Programme in action, and was heartened by the positive attitude of the jobseekers I met. It shows that the new Work Programme is starting to have a real impact on the employment prospects of thousands of people across Wales - especially among the young unemployed.
"We know that different young people need different types of support, so the launch of the Youth Contract today will help to ensure that every 18 to 24-year-old who finds themselves unemployed has the right support, at the right time, to help find a job and move into employment.
"Indeed, as a Government, we are already making inroads into the issue. In the thirteen years of the last government, youth unemployment in Wales rose 9%, with a rise of 73% during the course of the last Parliament of the previous Government.
"Figures from May 2010 and May 2011 showed a reverse in that decline with youth unemployment falling by over 2% between May 2010 and May 2011. We want to ensure that this trend continues and the launch of the Youth Contract today will undoubtedly bolster our efforts."
Martin Brown, Director Work Services Wales and Employers at Department for Work and Pensions said:
"The Youth Contract is a welcome boost for young people and employers in Wales. By taking part in things like work experience, work trials or volunteering, they have a great opportunity to showcase their skills to prospective employers, which can give them a real advantage over other job applicants in a competitive labour market."
 Notes to Editors
• The Work Programme provides tailored support for claimants who need more help to undertake active and effective job-seeking. Participants receive support to overcome barriers that prevent them from finding and staying in work. It is delivered by DWP contracted service providers who have been given complete autonomy to decide how best to support participants while meeting their minimum service delivery standards
• The Youth Contract is a package of support worth almost £1billion to help young unemployed people to prepare for work and find a job. Over three years from April 2012 the Youth Contract will provide nearly half a million new opportunities for young people and will enhance the get Britain working measures with an increased focus on young people.
• Money will be made available to the Welsh Government on aspects of the programme which are England only but much of this programme will be delivered UK wide.
Published 2 April 2012