News story
Welsh Secretary welcomes launch of waterways trust
Secretary of State for Wales Cheryl Gillan is encouraging more people to get involved in their local waterways as Wales' historic canals and…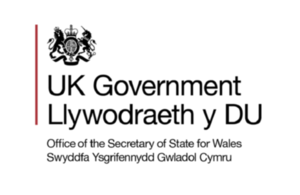 Secretary of State for Wales Cheryl Gillan is encouraging more people to get involved in their local waterways as Wales' historic canals and rivers are today handed over to the Canal & River Trust.
The move is underpinned by a £1bn investment from the UK Government, including a landmark 15-year grant funding agreement, and opens up the potential for attracting new sources of income.
The Canal & River Trust takes over from British Waterways and The Waterways Trust in England and Wales and represents a completely new approach to caring for the country's waterways.  The move, part of the Public Bodies Reform programme, is the largest single transfer of a public body into the charitable sector.
Welcoming the announcement, Mrs Gillan said:
"In Wales, we have some of the most spectacular scenery and landmarks right on our doorstep and a I'm delighted that this investment in the Canal & River Trust will help conserve, restore and enhance some of our most beautiful waterways."
"I visited the Llangollen canal across Pontcysyllte aqueduct last year and met representatives from British Waterways and local businesses to hear their views on the benefits of the waterways.
"Tourism and our waterways make a vital contribution to our economy.  Our waterways offer many benefits, including support for rural communities through recreational activities, tourism and job creation. I am keen that as many people as possible get to benefit from these."
Published 12 July 2012