Press release
Welsh Secretary welcomes latest fall in Unemployment in Wales
Secretary of State for Wales Cheryl Gillan has welcomed the latest Labour Market Statistics published today, which show that Wales' unemployment…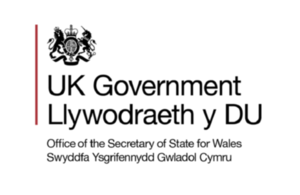 Secretary of State for Wales Cheryl Gillan has welcomed the latest Labour Market Statistics published today, which show that Wales' unemployment rate has fallen to 8.4%, from the last quarter.
Mrs Gillan said: "This is a welcome fall, however we cannot forget the legacy left to us under the previous Government. Unemployment in Wales increased by nearly 50 per cent from 82,000 to over 120,000 over the last 10 years.
"Wales' unemployment rate is still above the UK rate of 7.8% and continues to highlight the vital work that needs to be done to get people back into work. We must act if the recession is not to leave Wales with a legacy of unemployment for years to come."
The Economic Inactivity level in Wales now stands at 505,000, a rise of 8,000 on the last quarter. The Welsh Economic Inactivity rate is 26.6 per cent, the second highest in the UK behind only Northern Ireland.
Mrs Gillan added: "We must work together both in Westminster and in Wales to help get Wales working again. Working with colleagues in the Department for Work and Pensions, we are determined to send out the message that work pays and that Wales is open for business."
"I am also committed to working in partnership with the Welsh Assembly Government to bring more businesses to Wales to increase the opportunities available to our ready and willing workforce. I have spoken with the Deputy First Minister earlier today to discuss how we can best work together on this."
Published 15 September 2010