Press release
Welsh Secretary welcomes LATCH kids on festive visit to Whitehall
[](http://www.walesoffice.gov.uk/files/2010/12/CG-with-LATCH-children-1612101.jpg)[](http://www.walesoffice.gov.uk/files/2010/12/CG-with-LATCH…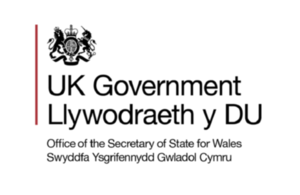 A group of brave youngsters from South Wales today [Thursday 16 December] enjoyed an early festive treat with a tea party hosted by Secretary of State for Wales Cheryl Gillan whilst on an annual Christmas visit to Whitehall.
The children and their parents enjoyed a day out in London as part of a visit organised by Welsh children's charity LATCH.
The children met Father Christmas himself during a tour of the House of Commons before heading off to Downing Street.  It was then a case of popping across the road to Gwydyr House for their specially arranged tea party. On the way to Gwydyr House, the Royal Welsh and the Welsh Guards who accompanied the children throughout the visit, marched up Whitehall to the sound of the National Anthem.
Mrs Gillan said:  "It was an absolute pleasure to meet these brave youngsters and put on a special tea party for them at the end of an exciting day out in Whitehall.  LATCH, under the leadership of Tony Curtis, is an amazing charity and do a great job putting together these great days out.
"I hope the youngsters and their families have thoroughly enjoyed today and I'm sure they will have great memories from it that they will always cherish.  Today has certainly kicked off the festive spirit at the Welsh Office and it was fantastic to be able to wish the children and their families a very happy Christmas."
Published 16 December 2010