News story
Welsh Secretary welcomes installation at Gwynt y Môr
The Secretary of State for Wales, Cheryl Gillan has today welcomed the announcement that installation of the first offshore components at Gwynt…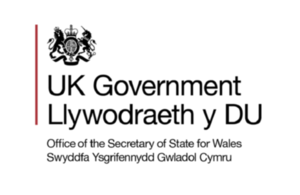 The Secretary of State for Wales, Cheryl Gillan has today welcomed the announcement that installation of the first offshore components at Gwynt y Mor, one of the largest offshore wind farms in Europe, have begun off the north Wales coast today.
Welsh Secretary Cheryl Gillan with a worker on the Gwynt Mor Offshore Wind project at BiFab in Fife Scotland
Gwynt y Mor Offshore Wind Farm Limited has awarded contracts worth more than £70million to companies in Wales and more are expected to be announced shortly. The Welsh Secretary recently visited Bi-Fab in Fife, Scotland where she saw the jackets on which the wind turbines will sit being manufactured.
Mrs Gillan said:
"This announcement is excellent news for north Wales and the UK. In Wales, the energy sector is vitally important to our economy and this announcement reaffirms that Wales is perfectly placed to welcome inward investment from the renewable energy sector."
"When I visited Scotland in March, I met with met with senior managers at RWE and senior representatives of the Scottish Development International (SDI) to discuss how to attract greater inward investment into Wales. We already have a lot to be proud of: new offshore wind developments like North Hoyle, Rhyl Flats and now we can add Gwynt y Mor, which is a huge boost for the Welsh economy."
Published 8 May 2012