News story
Welsh Secretary welcomes increase in the number of people in work in Wales
Secretary of State for Wales Cheryl Gillan has welcomed the increase in the number of people in work and the fall in the economic inactivity…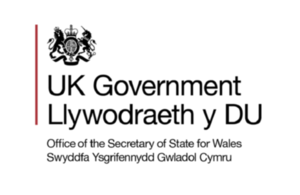 Secretary of State for Wales Cheryl Gillan has welcomed the increase in the number of people in work and the fall in the economic inactivity rate in Wales.
Latest Labour Market Statistics published today show that the employment rate in Wales was 67.3%, an increase of 0.2% from the last quarter, while the Welsh economic inactivity rate was down to 26.2%, a fall of 0.4% on the last quarter.
In December the Claimant Count unemployment level in Wales was 71,000, a fall of 8,000 on the same month the previous year.
Mrs Gillan said: "This is an encouraging fall, however we must continue to work together to overcome the legacy left to us by the previous Government. Economic inactivity in Wales remains higher than elsewhere in the UK, apart from Northern Ireland and the North East, while the employment rate is the third lowest in the UK.
"We are committed to working in partnership with the Department for Work and Pensions to send out the message that work pays and with the Welsh Assembly Government to bring more businesses to Wales to increase the opportunities available to our ready and willing workforce."
Published 19 January 2011