Press release
Welsh Secretary welcomes Google's online business drive
Secretary of State for Wales, Cheryl Gillan has today (6 March) welcomed the launch of Google's 'Getting Welsh Business Online' venture. Welsh…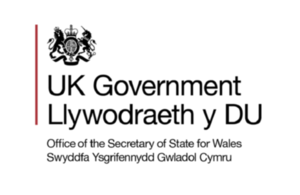 Secretary of State for Wales, Cheryl Gillan has today (6 March) welcomed the launch of Google's 'Getting Welsh Business Online' venture.
Welsh business owners will gather in Cardiff to join Google in launching the year-long campaign - in partnership with the Welsh Government - to help boost the online economy in Wales.
Google's events and workshops have been designed to support and advise businesses regardless of their technical expertise - from starting out and creating their first website, through to improving an existing website and online marketing.
Mrs Gillan said:
"Encouraging small Welsh businesses to get online and use the internet is vital to the economy in Wales, and I welcome the launch of Google's 'Getting Welsh Business Online' today.
 
"If your business is not connected online, you could be missing out on many of the benefits of the digital world. The internet has the power to help drive sales growth and attract customers who don't "drive past the door".
 
"Of course, the infrastructure to allow businesses to take advantage of online opportunities is crucial.  The UK Government has made available £57million to improve broadband across Wales. This will make the difference to companies' aspirations for growth and their connectivity, making Wales a great place to set up or do business. 
"Congratulations to Google for introducing this initiative and to the Welsh Government for backing it. I hope many businesses in Wales take advantage of the new opportunities on offer."
Published 6 March 2012