Press release
Welsh Secretary welcomes further increase in employment levels in Wales
Secretary of State for Wales, Cheryl Gillan has today welcomed today's publication of the latest Labour Market Statistics which show that employment…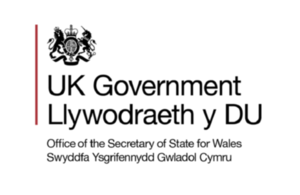 Secretary of State for Wales, Cheryl Gillan has today welcomed today's publication of the latest Labour Market Statistics which show that employment levels in Wales have increased for the fourth consecutive month.
 The International Labour Organisation (ILO) figures show that the employment level in Wales rose by 15,000 from the last quarter to 1.346m, up 9,000 on the same quarter in 2010/11.
Today's statistics also show that the economic inactivity levels and rates in Wales have decreased and, while the unemployment level has risen marginally, the rate has remained the same.
Mrs Gillan said:
"The fact that employment and economic activity levels in Wales have continued their upward trend for the fourth consecutive month is indeed very promising news.
"Whilst the unemployment rate still remains unacceptably high at 8.9%, we are seeing some encouraging signs that things are improving.
"There is evidently still much to do, but there is a raft of measures in place to tackle the issues at hand, as well as helping to boost growth opportunities across the nation."
**Notes to Editors:
**
• The employment rate in Wales was 68.3%, an increase of 0.1% from the last quarter
• The unemployment rate was 8.9%, the same as the last quarter, but 0.4% higher than the same quarter of 2010-11
• The economic inactivity rate was 24.9%, a fall of 0.2% on last quarter and a fall of 0.8% on the same quarter last year
• Claimant count unemployment rate was 5.6% in March, the same as February 2012 and 0.6% higher when compared with last year
• The Youth Claimant Count Unemployment level was 28,500, an increase of 3,300 on March 2011
• The ILO (International Labour Organisation) unemployment is a count of those who are out of work and want a job, have actively sought work in the last four weeks and are available to start work in the next two weeks; plus those who are out of work, have found a job and area waiting to start in the next two weeks
Published 18 April 2012