Press release
Welsh Secretary welcomes further fall in Unemployment in Wales
Secretary of State for Wales Cheryl Gillan said latest employment figures for Wales published today showed that the Government's economic policies…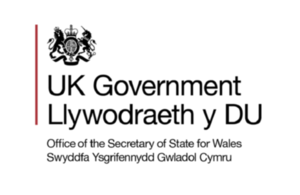 Secretary of State for Wales Cheryl Gillan said latest employment figures for Wales published today showed that the Government's economic policies were taking economic recovery and job creation in Wales in the right direction.
Mrs Gillan said: "I welcome today's news that show more people are in work and the number unemployed is falling. These figures are encouraging and show that the Government's economic policies are working in Wales.
"However, tackling the long-term problem of unemployment cannot be done in isolation and it is vital the Welsh Government at the Assembly works proactively with the UK Government to create the right conditions for job creation and economic growth in Wales. This includes the development of Enterprise Zones and other initiatives which will stimulate private sector investment."
Mrs Gillan also welcomed the drop in the number of people in Wales that are economically inactive. She said:  "Economic inactivity in Wales has also fallen by 10,000 on the last quarter. However, we still face a challenge to help more of the long term unemployed into work. Last week we announced that the new Work Programme is now up and running and will provide tailored support for more people on benefits, including those in Wales. 
"While welcome, today's figures show we cannot afford to let up in our efforts to maintain and create jobs in Wales, with the Governments in London and Cardiff working together to maximise every opportunity to help people into work."
Published 15 June 2011