News story
Welsh Secretary welcomes Finance Guarantee to support more Small Business Expansions in Wales
Secretary of State for Wales Cheryl Gillan has welcomed the extension of a successful Government scheme to fund growth in viable small companies…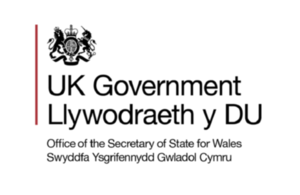 Secretary of State for Wales Cheryl Gillan has welcomed the extension of a successful Government scheme to fund growth in viable small companies - and to help translate aspirations into action and create jobs more private sector in Wales.
The successful Enterprise Finance Guarantee (EFG) will be continued for the next four years, making around £2 billion available to viable small companies without a credit history or collateral. This will provide support each year to around 6,000 small and medium-sized enterprises (SMEs) across the UK.
Mrs Gillan said: "Small businesses are the backbone of the Welsh economy and are critical for our future growth. Almost a half of Welsh workers are employed by SMEs.
"Ensuring that viable businesses have access to suitable and diverse sources of finance is crucial for helping to get the economy growing again. The government is dedicated to creating the conditions for strong, sustainable growth, by ensuring the UK has competitive, dynamic and efficient markets that provide the right support to business. This announcement is an important step to ensure this happens.
Mrs Gillan was speaking following a visit to Cardiff-based WestBridge Capital, a private equity business offering investment of up £5million into fast-growing profitable SMEs across the UK. The firm is committed to retaining 25 per cent of investment return in Wales and Welsh businesses to receive investment include Mobile Computing Systems in Swansea, Ambiensis in Cardiff and Isotemp Ductwork in Gwent.
Mrs Gillan said: "Last week I also met some of the best of this year's Welsh business talent at the Wales Fast Growth 50 awards.
"Small businesses like the Fast Growth 50 are critical for growth in Wales. But to expand they need access to a range of finance options. The Government is doing its part by supporting a further £2 billion of bank lending through the popular Enterprise Finance Guarantee which will provide real help to viable small companies, just like the Fast Growth 50, looking to expand.
"Since April 2010 there have been 125 eligible cases for EFG funding in Wales, with a total value of £11.86 million. Even more SMEs across Wales will now be able to benefit from this funding, creating jobs and new opportunities and strengthening the economy in Wales for the future."
Published 2 November 2010