Press release
Welsh Secretary welcomes economic growth in UK
Welsh Secretary Cheryl Gillan has welcomed the bigger-than-expected 0.8 per cent growth in the UK economy between July and September. Mrs Gillan…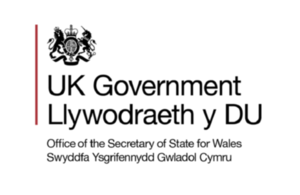 Welsh Secretary Cheryl Gillan has welcomed the bigger-than-expected 0.8 per cent growth in the UK economy between July and September.
Mrs Gillan said: "This is the highest July to September growth in the UK economy since 1999 and is a real vote of confidence in the coalition Government's economic policies.
"Combined with the latest employment figures for Wales, which showed 12,000 more people moving into jobs across Wales, we are right to be confident that although global economic conditions remain choppy, a steady economic recovery seems to be underway."
Mrs Gillan added: "This Government is committed to doing all we can to support private sector companies. It is only by growing and developing our private sect or in Wales and the rest of the UK that we can rebalance our economy and at the same time reverse the years of social and economic decline.
"We now need to ensure that this growth remains strong, sustainable and firmly based in the private sector. We must nurture home-grown businesses with an environment that helps them to succeed, making Wales a great place to do business and create jobs."
The 0.8% GDP growth figure released by the Office for National Statistics today follows the 1.2% growth in the second quarter of the year, and is double the 0.4% expected by analysts.
Published 26 October 2010