Ysgrifennydd Cymru wedi croesawu elusen 'Dreams and Wishes' i Dŷ Gwydyr
Heddiw, cafodd aelodau o elusen sy'n ymroddedig i wneud gwahaniaeth i fywydau plant yng Nghymru nad oes gwella arnynt, eu croesawu i Whitehall…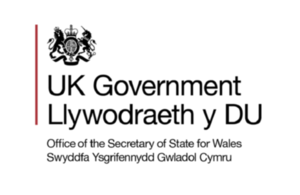 Heddiw, cafodd aelodau o elusen sy'n ymroddedig i wneud gwahaniaeth i fywydau plant yng Nghymru nad oes gwella arnynt, eu croesawu i Whitehall gan Ysgrifennydd Gwladol Cymru, David Jones, ble cawsant fwynhau te parti Nadoligaidd yn Swyddfa Cymru.
Mae Dreams and Wishes, dan ofal y Cadeirydd Tony Curtis MBE, yn cynnig teithiau arbennig a phrofiadau bythgofiadwy i blant sy'n derbyn triniaeth am salwch difrifol a salwch sy'n newid bywydau, eu gofalwyr a'u teuluoedd.
Heddiw, fel rhan o'u taith flynyddol i Lundain adeg y Nadolig, cafodd y plant ffanffer gan y Gatrawd Frenhinol Gymreig wrth iddynt adael De Cymru. Yn ystod eu hymweliad, gorymdeithiodd y grŵp i Whitehall i gael cinio arbennig gyda Llefarydd Tŷ'r Cyffredin, aethant i weld Big Ben a'r London Eye, cyn mynd i Dŷ Gwydyr ar ymweliad traddodiadol i fwynhau te prynhawn.
Dywedodd David Jones, Ysgrifennydd Gwladol Cymru:
"Mae bob amser yn bleser cwrdd a'r plant dewr yma a threfnu te parti arbennig iddyn nhw ar ddiwedd diwrnod sydd bob amser yn un prysur iawn yn Whitehall.
"Mae Tony Curtis a'r tim y tu cefn i Dreams and Wishes yn rhoi llawer o amser ac yn gwneud llawer o ymdrech i roi gwen ar wynebau'r plant sy'n dioddef salwch anodd a blinedig. Mae bob amser yn bleser cael eu croesawu yma i Swyddfa Cymru pan fyddan nhw'n dod i Lundain bob blwyddyn dros dymor y Nadolig.
"Gobeithio bod y plant a'u teuluoedd wedi mwynhau eu diwrnod ac y byddan nhw'n trysori atgofion heddiw. Dymunaf Nadolig Llawen iawn iddyn nhw i gyd, ac rwy'n edrych ymlaen at eu croesawu'n ol yn y Flwyddyn Newydd."
Dywedodd Tony Curtis MBE, Cadeirydd Dreams and Wishes:
"Hon yw'r ugeinfed flwyddyn i mi ddod i Lundain gyda phlant sy'n ddifrifol wael. Rydyn ni'n cael croeso cynnes iawn gan Swyddfa Cymru, ac mae'r Ysgrifennydd Gwladol a'r staff yn gwneud i'r plant a'r teuluoedd deimlo'n arbennig iawn. Mae'n gyfle i deuluoedd gael hwyl, ymlacio a chael diwrnod llawn atgofion.
"Mae'r plant yma'n derbyn triniaethau hir ac anodd ar gyfer eu salwch, ac yn treulio hyd at dair blynedd yn yr ysbyty weithiau. Bydd y plant yn cael diwrnod bendigedig y byddan nhw'n ei gofio am oes."
Cyhoeddwyd ar 17 December 2012
Diweddarwyd ddiwethaf ar 24 May 2013
+ show all updates
Updated to correct typo.

First published.