News story
Welsh Secretary welcomes Deputy Prime Minister to Wales
Secretary of State for Wales Cheryl Gillan accompanied Deputy First Minister Nick Clegg on his first official visit to the Senedd in Cardiff…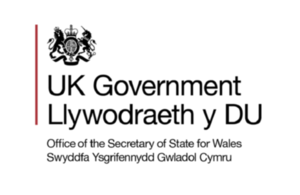 Secretary of State for Wales Cheryl Gillan accompanied Deputy First Minister Nick Clegg on his first official visit to the Senedd in Cardiff Bay today (Thursday, 30 September).
Welcoming Mr Clegg's visit to Wales, Mrs Gillan said: "This is the latest acknowledgment of the agenda of respect between the coalition Government in Westminster and the Welsh Assembly Government in Cardiff Bay.
"The Deputy Prime Minister's visit today follows the commitment from the Prime Minister on his visit to Cardiff within a few days of taking office to work together with the Welsh Assembly Government to deliver what we say we want for the people of Wales".
Mrs Gillan and Mr Clegg were met on the steps of the Senedd building by Presiding Officer Lord Dafydd Elis Thomas, who led the party on a tour of the Assembly Chamber before a trilateral meeting.
The Deputy Prime Minister and Welsh Secretary also held meetings with the First Minister and Deputy First Minister and with Welsh Conservative leader Nick Bourne and Welsh Liberal Democrat Leader Kirsty Williams.
Later Mrs Gillan and Mr Clegg attended a lunch at Cardiff City Hall with members of Wales CBI.
Mrs Gillan added: "This is a new kind of Government with an emphasis on parties working together in the national interest. Ultimately we both want the same thing - getting the best for Wales. The Wales Office is a bridge between Wales and Westminster, representing Wales in Whitehall through closer liaison with other Departments, as well as Westminster's voice in Wales. It does - and must - work both ways.
"Since becoming Secretary of State I have seen new heart in the Wales Office. An approach of cooperation rather than confrontation is new for politicians and I hope to nurture and improve communication.
"I meet regularly with the First Minister, the Deputy First Minister and have addressed the Welsh Assembly Government Cabinet. These meetings allow us to discuss common problems and work toward common solutions. This is grown up and respectful politics at its best, ensuring we deliver for those to whom we are ultimately accountable - the people of Wales."
Published 30 September 2010