Press release
Welsh Secretary welcomes Danny Alexander's appearance before Assembly Committee
The Chief Secretary to the Treasury's appearance before the National Assembly for Wales' Finance Committee today [Monday 22 November] reaffirms…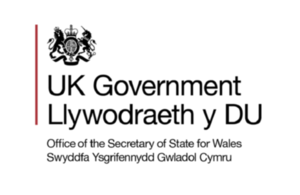 The Chief Secretary to the Treasury's appearance before the National Assembly for Wales' Finance Committee today [Monday 22 November] reaffirms the Government's respect agenda between Whitehall and Cardiff Bay, said Welsh Secretary Cheryl Gillan.
Danny Alexander become the first UK Government Minister to address the Assembly Committee and was questioned by AMs over the Comprehensive Spending Review.
Mrs Gillan said:  "Politics has entered a new era - an era of respect and co-operation.  Today's Committee appearance by the Chief Secretary to the Treasury is the latest example of our respect agenda in action.  This builds on a number of visits, including when I addressed the Assembly on the emergency Budget in June.
"David Cameron become the first sitting Prime Minister to visit the Senedd within days of taking office, followed by the Deputy Prime Minister Nick Clegg in September.  Only last week I took the Secretary of State for Work and Pensions Iain Duncan Smith to meet First Minister Carwyn Jones in Cardiff Bay.  The coalition Government has pledged to work in co-operation with the Assembly for the national interest and I hope that there will be many further instances of UK Ministers visiting Cardiff Bay in the future."
Published 22 November 2010