Press release
Welsh Secretary welcomes Cabinet to Wales
Secretary of State for Wales Cheryl Gillan welcomed the Prime Minister and Cabinet colleagues to Wales for the coalition Government's first …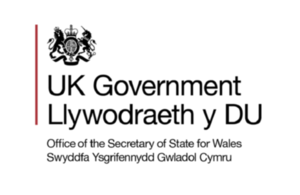 Secretary of State for Wales Cheryl Gillan welcomed the Prime Minister and Cabinet colleagues to Wales for the coalition Government's first Welsh-based Cabinet meeting at the Royal Mint at Llantrisant today (Tuesday, 12 July).
The Welsh Secretary accompanied Prime Minister David Cameron and Deputy Prime Minister Nick Clegg for a meeting with First Minister Carwyn Jones before travelling to the Royal Mint for the latest Cabinet meeting outside London. Mrs Gillan was also with the Prime Minister as he addressed Assembly Members at the National Assembly.
Mrs Gillan said: "I was delighted to welcome the Cabinet to Wales today. It demonstrates the Government's commitment to Wales, to a closer working relationship with the Welsh Government, and between Parliament and the Assembly in the interests of Wales.
"Today's meetings and visits further strengthen the agenda of respect between the governments at Westminster and Cardiff Bay. David Cameron became only the second Prime Minister to address Assembly Members, while our meeting with the First Minister was cordial, constructive and consensual."
The Prime Minister's speech to the National Assembly can be found here.
Published 12 July 2011