News story
Welsh Secretary welcomes Bank of England cash injection to boost lending
Secretary of State for Wales Cheryl Gillan has today (13th July) welcomed a Treasury and Bank of England initiative that is designed to boost…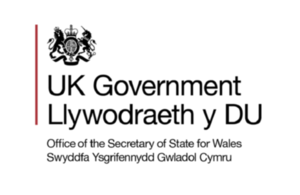 Secretary of State for Wales Cheryl Gillan has today (13th July) welcomed a Treasury and Bank of England initiative that is designed to boost lending to UK households and businesses and drive growth in the economy.
Through the Funding for Lending (FLS) Scheme, banks and building societies can borrow more cheaply from the Bank of England in return for exchanging assets such as business loans or mortgages.
Eligible banks can initially borrow up to 5% of their stock of outstanding loans to the UK real economy. As an illustration, 5% of  the stock of existing loans across all potentially eligible banks is equivalent to roughly £80bn. The scheme provides strong incentives for banks to lend more - banks that lend more can borrow more through the scheme, and will pay less for doing so.
The Secretary of State will meet today with a number of small and medium-sized businesses at Farnbourough, where she is set to meet key players in the Welsh aerospace industry who may well benefit from today's announcement.
Mrs Gillan said: "The concern I have heard expressed most often by businesses throughout Wales is the availability of finance.  I  therefore welcome today's announcement,  and I hope that our high street banks will take advantage of this  opportunity, which could provide a much needed boost, not only for businesses but also for mortgage seekers and first-time buyers.  Small and medium sized businesses have a critical role to play in driving our economic recovery, with over 200,000 in Wales alone, and this signals our determination to do all we can to assist their growth. 
"This is a pro-business government and we have already taken firm steps to improve trade, investment and growth conditions in the economy, including reducing the regulatory burden on businesses in our Red Tape Challenge, and lowering Corporation Tax.  We need to continue to create the right conditions to help businesses in Wales prosper, and improving access to finance is a message I hear time and time again from my Business Advisory Group members and businesses on the ground in Wales.   This shows we are listening."
**For more information, go to: **
http://www.hm-treasury.gov.uk/
Published 13 July 2012