News story
Welsh Secretary welcomes Airbus' American deal
Welsh Secretary Cheryl Gillan has welcomed the news that Airbus has received a record order of 260 planes from American Airlines,  as they update…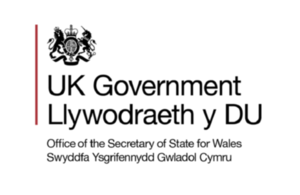 Welsh Secretary Cheryl Gillan has welcomed the news that Airbus has received a record order of 260 planes from American Airlines,  as they update  their  fleet to include more fuel efficient and state-of-the art models. 
Airbus will provide the fourth largest US airline with a mixture of A320s, A319s and A321s as part of the deal, with the wings being made in its Broughton factory in Flintshire. 
Mrs. Gillan said: "The order is welcome news for workers and employers at Airbus, who have secured this substantial order, by a globally-recognised airline.  This is evidence that Airbus continues to foster innovative and cutting edge technologies in North Wales to make the wings of some of the advanced airliners in the World. 
"The Welsh aerospace and supply chain sector is among the best in the world, providing first-class service and support to their customers.  The company makes a vital contribution to the Welsh and UK economy and businesses like Airbus are playing a key role in helping us achieve our goals of making Wales an ideal destination to do business."
Mrs Gillan visited the Broughton plant again in the spring, where she met management and young people benefitting from the company's work experience placements and apprenticeship programme.
Published 21 July 2011