Press release
Welsh Secretary welcomes £7m HDM Steel investment
Secretary of State for Wales David Jones has today [3 October] welcomed the announcement that Turkish steel company HDM Steel Pipe will set …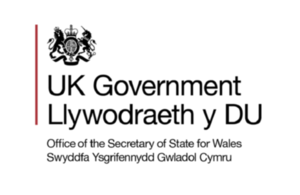 Secretary of State for Wales David Jones has today [3 October] welcomed the announcement that Turkish steel company HDM Steel Pipe will set up a new manufacturing facility in Cardiff .  
The announcement was made by the Deputy Prime Minister, Nick Clegg during a trade mission to Turkey.
HDM Steel Pipe said that Cardiff's prime location for distribution to clients across Europe, and access to a skilled and talented Welsh workforce, were crucial factors in determining the location for its £7m investment. A total of 38 jobs will be created in the city, with scope for further expansion in the future.
Welcoming the announcement today, Mr Jones said:
"This example of growth in the private sector is just the type of investment that Wales needs for future economic prosperity.
"Wales has a long history and strong reputation in the steel-making industry and this opportunity will allow workers in Wales to share in HDM Steel Pipe's growth and success.
"Today's announcement is a real vote of confidence in the talent, expertise and skills of our workers and will in no doubt further enhance the UK's reputation as a premier location for this kind of investment.
**NOTES TO EDITORS
**
The Deputy Prime Minister is leading a business delegation to Turkey to strengthen diplomatic and business ties.
He will be joined by Business Minister Michael Fallon and a business delegation of 18 CEOs and Senior Executives from companies including Arup, Mott McDonald, AECOM, Lloyds of London and Cella Energy. Together they will discuss possible new deals and business ventures with their Turkish counterparts potentially worth up to half a billion pounds.
Published 3 October 2012