News story
Welsh Secretary welcomes £200m end year flexibility for Welsh Assembly Government
Secretary of State for Wales Cheryl Gillan today welcomed the Chief Secretary to the Treasury's (CST) confirmation that the Government will …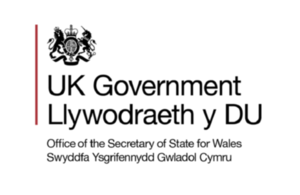 Secretary of State for Wales Cheryl Gillan today welcomed the Chief Secretary to the Treasury's (CST) confirmation that the Government will allow the Welsh Assembly Government to access around £200m end year flexibility (EYF) this year.
Today's announcement follows a UK-wide review of EYF by Government Departments and the Devolved Administrations and forms part of the CST's wider announcement about reducing spending reliant on underspends.
Mrs Gillan said: "Following the review it is clear that we have to tighten access to EYF but in keeping with the respect agenda the Welsh Assembly Government will be able to access specific EYF stocks this year. 
"This means that despite the huge budget challenges we face we have been able to provide the Welsh Assembly Government with access to around £200m of EYF money this year.  I know this will be of considerable benefit to public services in Wales."
Notes:
Stocks of end year flexibility, in effect, represent underspends accumulated in previous years.
The Government has been reviewing the drawdown of EYF this year as part of its work to reduce the UK budget deficit.
Published 5 July 2010