Welsh Secretary visits Women of North Wales Institute of Directors
To celebrate the 101st International Women's Day (IWD), the Secretary of State for Wales, Cheryl Gillan today (8 March) met with women from…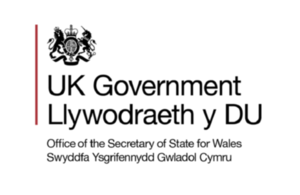 To celebrate the 101st International Women's Day (IWD), the Secretary of State for Wales, Cheryl Gillan today (8 March) met with women from North Wales Institute of Directors (IoD), to discuss women's contribution to economic growth, leadership and mentoring at Bodysgallen Hall near Llandudno.
This year, International Women's Day will set out a programme of engagement with women, to ensure that the various reform programmes and initiatives resonate with women and reflects their experiences and ambitions.
The IoD welcomes members at manager level upwards, and is the UK's longest-standing organisation to serve and support business leaders in North Wales. Members benefit from a range of services including free business advice, a full training programme, and research facilities and networking events.
Speaking after the meeting, Mrs Gillan, who was formerly a Minister for Women in John Major's Government said: "Prioritising the economy and showcasing the full range of measures available or being taken to support women to realise their full potential on business mentoring, equal pay, flexible working and parental leave and equality in the boardroom is incredibly important.
"Helen Watson and the other members of the North Wales Institute of Directors are inspirational women, who are keen to share expertise, generate employment and create long-term growth to drive the North Wales economy forward."
Helen Watson, Chair of the North Wales IoD said: "This was a fantastic opportunity to discuss key economic issues in North Wales with the Secretary of State. The IoD supports all initiatives to further the economic growth of the region, including the development of women in senior roles."**
Published 8 March 2012