Press release
Welsh Secretary tours 'Phoenix' Eisteddfod site
Secretary of State for Wales Cheryl Gillan joined almost 15,000 other visitors on the Maes for the first day of this year's National Eisteddfod…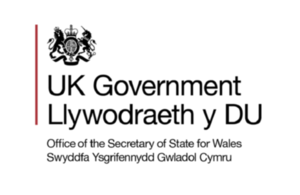 Secretary of State for Wales Cheryl Gillan joined almost 15,000 other visitors on the Maes for the first day of this year's National Eisteddfod on the former steelworks site at Ebbw Vale.
Mrs Gillan toured the Maes and visited the underground gallery Y Lle Celf with Eisteddfod chief executive Elfed Roberts.
She also met with Meri Huws, chair of the Welsh Language Board and new interim chief executive of S4C, Arwel Ellis Owen.
Mrs Gillan was returning to the National Eisteddfod at Ebbw Vale for the second time, after attending the opening concert starring Only Men Aloud! and youth choir Only Boys Aloud! the previous evening.
The National Eisteddfod is being held in Ebbw Vale for the first time since 1958, on the site of the former steelworks. And more than 160,000 people are expected to visit to the week-long festival.
Mrs Gillan said: "What is wonderful is having the Eisteddfod on a site which is being regenerated which shows the Phoenix-like qualities of our valleys.
"I hope that the visitors will come here to sample real Welsh life and real Welsh culture at the heart of the valleys.
"It's important that the Eisteddfod continues to travel and visit different areas of the country. It shows you, particularly coming to this area which is not traditionally being a Welsh language-speaking area, that the Welsh language and Welsh culture belongs to every corner of Wales so it's particular a strong message. I also hope there will be a legacy here.
Mrs Gillan also said she would like the profile of the Eisteddfod outside Wales to be even higher for it's 150th anniversary in Wrexham next year.
She added: "I've being talking to the chief executive about how to extend the profile of the Eisteddfod beyond Wales. I think it's a show that should be a destination for people across the UK and abroad. It really has everything here, art, music, poetry, language, and even food."
Among the stalls visited by Mrs Gillan during her tour of the Maes were: National Autistic Society Cymru, RNIB, RNID and Sense Cymru, DWP Disability and Carers Service, JobCentre Plus, JobMatch, University of Wales Trinity St David, Shelter Cymru and BBC Cymru Wales.
Published 31 July 2010