Press release
Welsh Secretary thanks Menna Richards for 'Huge contribution to broadcasting in Wales'
Secretary of State for Wales Cheryl Gillan has paid tribute to BBC Cymru Wales Director Menna Richards following the announcement she is to …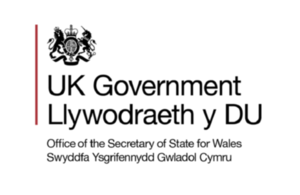 Secretary of State for Wales Cheryl Gillan has paid tribute to BBC Cymru Wales Director Menna Richards following the announcement she is to stand down next year.
Mrs Gillan said: "During a decade leading BBC Cymru Wales, Menna has been at the forefront of Welsh broadcasting and has made a major contribution to the thriving creative industries that are important to the economy of Wales.
"Under Menna's strong leadership, Wales has become a major creative centre for the BBC. The fantastic successes of networked programmes such as Gavin and Stacey, Dr Who, Torchwood and Coalhouse has given BBC Cymru Wales a reputation for excellence and placed it in prime position to reap benefits from the transfer of more drama and factual programme production out of London.
"The new BBC drama village, which begins production in Cardiff Bay next summer, will be a lasting legacy to Menna's vision and leadership of BBC Cymru Wales. I thank her for her huge contribution to broadcasting in Wales and wish her well for the future."
Published 10 November 2010