Press release
Welsh Secretary supports Welsh Heritage Schools Initiative
Secretary of State for Wales Cheryl Gillan has offered her support for an initiative which has been re-connecting schools and communities with…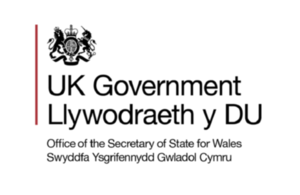 Secretary of State for Wales Cheryl Gillan has offered her support for an initiative which has been re-connecting schools and communities with the heritage and traditions of Wales over the last twenty years.
The Welsh Heritage Schools Initiative works with community groups, organisations and schools, in order to enable them to participate in a range of heritage projects involving their families and the wider community.   The initiative celebrates its 20th anniversary this year. 
The Welsh Secretary said the organisation helped bring heritage to life for the people it works with, allowing future generations to continue and appreciate the traditions of Wales, through the many projects on offer.
Mrs. Gillan said: "The Welsh Heritage Schools Initiative has encouraged people of all ages to explore our country's rich and diverse patchwork of history, culture and people. By actively encouraging communities to re-engage with their heritage and traditions we are bringing to life the wonder of the past in order to preserve it for future generations. 
"I am therefore delighted to offer my support to the Initiative on its twentieth anniversary and wish it continued success and many more years of educating and inspiring the people of Wales."
Published 16 June 2011