News story
Welsh Secretary supports Student Volunteering Week in Wales
The Welsh Secretary has welcomed Student Volunteers to Gwydyr House   as Universities around the country celebrate the 10th anniversary of Student…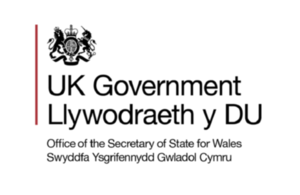 The Welsh Secretary has welcomed Student Volunteers to Gwydyr House   as Universities around the country celebrate the 10th anniversary of Student Volunteering Week. 
In recognition of the contribution made by student volunteers around Wales, the Secretary of State said that students were demonstrating commitment and dedication to their communities whilst also helping to raise the profile of volunteering in order to encourage people of all ages to sign up.
The Welsh Secretary met with Aberystwyth student volunteers Richard Piper-Griffiths and Liam Roberts, who discussed a number of campaigns and projects being helped by student volunteers, including Unicef, Oxfam and Read International. 
Mrs. Gillan said: "I am impressed by the drive and determination of the students. They have demonstrated that young people are passionate, resourceful and creative with their volunteering work.  They are inspiring others to become active citizens and in the process - developing invaluable employability skills which will serve them well after completing their education."
Richard, who is lead Welsh ambassador for Student Volunteer Week in Mid-Wales, said: "Student Volunteering Week is all about raising awareness of the opportunities open to students to volunteer.  Volunteering has a powerful social impact on the surrounding community and there are numerous opportunities to get involved, particularly with campaigning and fundraising."
Liam Roberts added: "Volunteering allows students to engage in something positive and worthwhile.  We want to encourage students from all walks of life to sign up to volunteer."
The 10th anniversary for Student Volunteer Week also coincides with the UN's International Year of Volunteers +10 and the European Year of Volunteering.
Published 16 February 2011