Press release
Welsh Secretary supports National Apprenticeship Week
Secretary of State for Wales Cheryl Gillan has today [7th February] lent her support to young apprentices as celebrations take place across…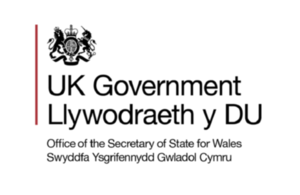 Secretary of State for Wales Cheryl Gillan has today [7th February] lent her support to young apprentices as celebrations take place across the United Kingdom to mark 'National Apprenticeship Week 2012'.
The Welsh Secretary met today with Minhaj Miah and Paul Fonceca who are currently on one-year apprenticeship programmes at Gwydyr House in London.  The Wales Office has since last year offered the apprenticeships as part of a commitment to increase access and opportunities for younger people.    
Mrs. Gillan said: "Work experience and apprenticeships form a major part of cross-Government plans to address youth unemployment, which remains unacceptably high.  Work experience is one of a series of 'Get Britain working' measures and is part of Jobcentre Plus' package of support to help people seek and obtain new employment.
"The Government is keen to expand tailored support and advice for young people where it is most needed and apprenticeships are a key component to giving young people the right skills they need to progress in their careers.  Both Governments have a range of packages designed to help young people find the opportunities they need to kick-start their careers and National Apprenticeship Week is about celebrating these successes and also inspiring employers to provide more high-quality apprenticeships.
"Minhaj and Paul have proven themselves to be a real asset to the Wales Office and I would urge employers to consider helping young people grow the skills they need, which could in turn make their workplaces more productive and more motivated.  Young people have a wealth of fresh ideas and skills to offer and apprenticeships can offer not only a period of valuable work experience, but the start of a life of learning.  I look forward to meeting with Minhaj and Paul again soon to see how they Are progressing."  
Minhaj Miah, who has joined the Finance and Corporate Governance Team at the Wales Office said:  "I grew up in Tower Hamlets. All my life I have been interested in working within a business as I grew up nearer Canary Wharf. It is a pleasure to be working for The Wales office at the age of 17. This is my first job and I can feel that my confidence is growing. I have already learnt so much.
"I think apprenticeships allow you to meet people from all walks of life, who can help you on the path to your future career and knowing that the skills I am developing will help me in the future makes it all worthwhile."
Paul Fonceca, 21, from Penge in South London is currently working with the Wales Office Corporate Services team.  Mr. Fonceca said: "I wanted to join The Wales Office as an apprentice because I believe the Wales Office is a great place to further my skills working in an office environment. I hope to gain an NVQ in both levels 2 and 3 from the apprentice side of my job and to gain valuable work experience which will help me in my working career."
Notes to Editors:
Published 7 February 2012