News story
Welsh Secretary supports launch of online safety campaign
Secretary of State for Wales, David Jones has today (22 October 2012) backed the launch of the 'Get Safe Online' campaign in Cardiff city …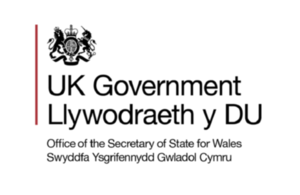 Secretary of State for Wales, David Jones has today (22 October 2012) backed the launch of the 'Get Safe Online' campaign in Cardiff city centre.
Get Safe Online (www.getsafeonline.org), which is now entering its seventh year, is the UK's national internet security awareness initiative.
A joint partnership between the Government, the Serious Organised Crime Agency (SOCA), Ofcom and private sector sponsors from the worlds of technology, communication, retail and finance, the initiative aims to educate, inform and raise awareness of internet security issues to encourage confident, safe use of the internet.
This year Get Safe Online, wants everyone to 'Click &Tell' - that is to check out the advice on its website, pick up some online safety tips and pass them on to friends, family, colleagues, neighbours or even strangers who may benefit from the advice.
A survey conducted by the campaign team has revealed that 55% of people in Cardiff have been targeted by online criminals, with a successful attack costing, on average, £158 per person.  of people in Cardiff are victims of online crime, yet remain blase about online safety.
In spite of the number of attacks on people in Cardiff, the survey uncovered that it hasn't changed people's behaviour. Of those who experienced an attack, 67%, 76% and 83% of people respectively continued to use their laptops, tablets, and smartphones in the same way. 
Likewise, despite over one in ten people in Cardiff having their social media accounts hacked, less than half of respondents (48%) use the highest levels of security on the social networking site Facebook and one in ten (10%) aren't even aware that you can change your security settings.
Speaking at the Cardiff launch of the 2012 Get Safe Online campaign, Mr Jones said:
"Each and every one of us has an important part to play to make sure that our online lives are kept safe and secure. The Get Safe Online campaign provides us with the information we need to help protect ourselves and our families against online threats, and I'm delighted to support the campaign as it kicks off in Cardiff. This is a shared responsibility and we all have a role to play in cyber security."
Tony Neate, CEO of Get Safe Online said: 
"Online crime can be a threat to each and every one of us in the UK. But don't forget, the internet is a brilliant place that allows us to do great things, so people shouldn't feel like they can't enjoy all of its benefits.  Staying safe can be really simple and, when I look at the top five online threats, I'm encouraged that it only takes a few small changes in behaviour to make the internet a safe place.
"We conducted this survey to highlight the need for more awareness about staying safe online and it has done just that.  From the 22nd - 26th October, getsafeonline.org will also be visiting cities across the UK to spread the word about being secure whilst online. And, it's not just us that can drive change.  People shouldn't be embarrassed about experiencing an attack or needing to know more which is why we're encouraging people to 'Click & Tell' - go on to the Get Safe Online website, pick up an online safety tip and pass them on to friends, family, colleagues, neighbours or even strangers who may benefit from the advice."
For people that want to find out more about being safe online, the Get Safe Online tour bus will be visiting Cardiff on Monday 22October at Cardiff Central Station, Working Street, Queens Arcade Centre and well as local schools and colleges in the area.
Published 22 October 2012