News story
Welsh Secretary signals Wales' 'moment to shine'
The arrival of the Olympic flame and the beginning of the Welsh leg of the torch relay will "shine a light on the places, people, values and…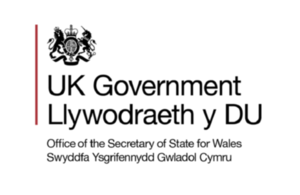 The arrival of the Olympic flame and the beginning of the Welsh leg of the torch relay will "shine a light on the places, people, values and traditions of Wales" said the Secretary of State for Wales, Cheryl Gillan today (25 May) as she welcomes the torch to Welsh soil.
Mrs Gillan will attend a torch relay reception at the Shire Hall in Monmouth, arranged by Monmouthshire County Council, to mark the flame's arrival into Wales. 
The torch will be greeted by the hundreds of people set to line the streets and celebrate the torch as it moves through the town on the first of its six-day journey through Wales. 
Hazel Cave-Brown-Cave, 44 from Raglan was nominated to carry the torch by her sister. Hazel is a seasoned runner who regularly runs marathons to raise money for Bobath Cymru. She volunteered at Raglan Youth Group before being offered a full time role and has recently completed treatment for breast cancer.
Speaking ahead of the relay, Hazel said:
"It is a real honour for me to be carrying the torch and I still find it very hard to believe that I have been chosen from the many people nominated.
"I am getting more excited the closer we get. I will have lots of people cheering me on, my parents and sister plus a friend from Northampton is coming just to watch me run. There will also be friends from church and from the village of Raglan. All in all it should be a very exciting and momentous day."
Robyn Tyler, 21 from Monmouth was nominated to run the route by Monmouthshire County Council following the improvements she has made to her health since she was referred to their exercise referral scheme in August 2010.
She has since achieved considerable weight-loss, has seen an impressive improvement in her self-confidence and self-esteem and her success is helping to encourage others to improve their quality of life.
Robyn said:
"It means an awful lot to me to be nominated. It feels so overwhelming and humbling that people felt I was deserving of this opportunity.
"I'm really looking forward to the whole day, not only my run, but to supporting the other people that have also been nominated. I have so many friends and family coming to support me, I don't think Monmouth can contain them all! My fiancee, my mum and my grandparents are all determined to get to the front and to shout the loudest.
"Seeing the torch travel through Monmouth will mean a lot to all of us here. Despite being a small town on the Welsh border, we feel so much a part of the bigger London 2012 picture."
Speaking ahead of the Monmouth celebrations, the Welsh Secretary Cheryl Gillan said:
"The London 2012 Olympic Torch Relay is Wales' 'moment to shine', and a chance to showcase the people and places that make the country great.
"Over the next five days, the Olympic torch will be carried by around 550 runners along more than 300 streets in Wales and provides a unique opportunity to celebrate the Games as a country.
"I congratulate the many deserving people across Wales who have been selected to play their part in the celebrations. I look forward to seeing everybody join together to celebrate their communities, rally behind our athletes, and show the world all the great things that Wales, and the whole of the UK stands for."
Published 25 May 2012