News story
Welsh Secretary sends support to Team Wales in Delhi
Welsh Secretary Cheryl Gillan is sending her support to Team Wales for medal success at the Commonwealth Games, which is opened by HRH The Prince…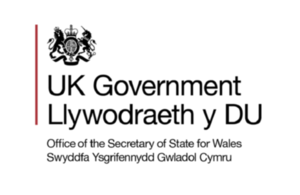 Welsh Secretary Cheryl Gillan is sending her support to Team Wales for medal success at the Commonwealth Games, which is opened by HRH The Prince of Wales in Delhi on Sunday (3 October).
More than 170 Welsh athletes are due to compete in 15 of the 17 sports in the 2010 Games, which take place from October 3-14. Fifteen current Commonwealth Games records are held by Welsh athletes in track, cycling, shooting and weightlifting events.
Sending her support to the Welsh team in India, Mrs Gillan said: "Team Wales is ready to take on the best from across the Commonwealth and I'm sure the whole of Wales will be joining me to cheer on our Welsh athletes to medal success.
"The Commonwealth Games is the only multi-sport event where Wales competes in its own right. Despite the well-publicised disruptions in Delhi, the 2010 Games promises to be an exciting sporting occasion that will once again give the Commonwealth a wonderful opportunity to celebrate its unique identity and give Welsh athletes to opportunity to bring home the medals to Wales."
Published 1 October 2010