News story
Welsh Secretary sends draft referendum question to Electoral Commission for consideration
Secretary of State for Wales Cheryl Gillan has today written to the Electoral Commission inviting their views on the Question and Preceding …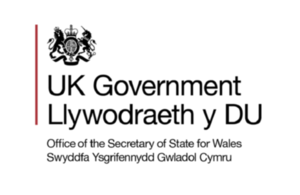 Secretary of State for Wales Cheryl Gillan has today written to the Electoral Commission inviting their views on the Question and Preceding Statement for the proposed referendum on the law-making powers of the National Assembly for Wales.
Speaking at Welsh Questions in the House of Commons, Mrs Gillan said the Electoral Commission would now have the 10 weeks they said was necessary to test the Question and Preceding Statement.
The timing enables the timetable put in place by the Welsh Secretary last week when she announced her aim to hold a referendum before the end of the first quarter of next year.
She said: "No work was done on the Question prior to the General Election, but I am very pleased to tell the House today that the Project Board has produced a Question and a Preceding Statement for the referendum and today I am sending it to the Electoral Commission for the 10 weeks that the Commission needs to do its work in approving that Question.
"I think I've achieved more in the short time I've been in this office than my predecessor did in the time from 17 February, when notice was given to him that the referendum was required."
Afterwards, Mrs Gillan said the Question and Preceding Statement had been devised by the Project Board, set up to oversee preparations for the referendum. The Board consists of representatives of the Wales Office, Welsh Assembly Government, Assembly Commission, Welsh Language Board and Cabinet Office.
She added: "The First Minister, Deputy First Minister and I are broadly agreed on the wording of the Question and Statement. It is now important to allow the Electoral Commission the 10 weeks it needs to do its work properly."
The proposed Preceding Statement and Question can be read here.
Published 23 June 2010