Press release
Welsh Secretary says Structural Funds protection for Wales is important
Welsh Secretary David Jones has today responded to the Government's allocation of European Union (EU) Structural Funds to Wales for 2014 to 2020.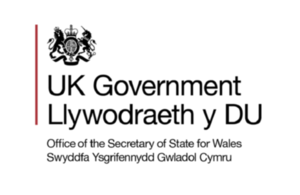 As a result of the EU formula for allocating structural funds, agreed by the European Council in February, the Devolved Administrations were together set to see a significant reduction in funding, which is important for economic growth.
In view of this, the UK Government has decided to re-allocate EU Structural Funds to minimise the impact of the reductions in Wales, Scotland and Northern Ireland. This reallocation means that each of the Administrations is subject to an equal percentage reduction of around 5 per cent in funding compared, to 2007-13 levels.
Under this deal, Wales will receive a total allocation of around €2.145bn, which represents a substantial uplift of €375million compared to the amount it would have received under the EU formula.
Secretary of State for Wales David Jones said:
"Last month, the Prime Minister negotiated a real-terms cut in the EU budget for the first time in history. At a time when people in every walk of life are tightening their belts to cope, it would be wrong for EU spending to be immune and continue to rise.
"However, EU structural funds are important for supporting economic growth and I am pleased that this Government's decision on how to allocate the UK's share of EU structural funds protects Wales from the full extent of the reductions they would have faced through the EU formula alone.
"What is important now is that the Welsh Government uses this money wisely to help deliver strong and sustainable growth for Wales."
Notes to Editors:
Final allocations will be subject to the agreement on the EU regulations and the ongoing negotiation of the 2014-20 EU Budget with the European Parliament. The European Commission will also need to agree the Government's proposals.
A breakdown of allocations for Wales will be announced in shortly.
All figures are in 2011 prices.
Published 26 March 2013
Last updated 27 March 2013
+ show all updates
Added translation
First published.