News story
Welsh Secretary says latest Unemployment Statistics show positive news for Wales
Secretary of State for Wales Cheryl Gillan has welcomed the latest Labour Market Statistics published today which show a significant fall in…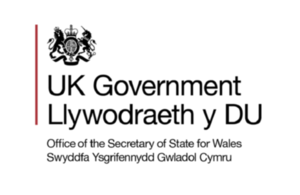 Secretary of State for Wales Cheryl Gillan has welcomed the latest Labour Market Statistics published today which show a significant fall in unemployment, placing Wales in line with the picture at UK level.
The figures for the period January to March 2011 confirm that the unemployment rate in Wales was 7.7%, a fall of 0.7%.  The statistics also show that employment levels increased by 0.9% from the last quarter, and both economic inactivity levels and rates decreased.
Mrs Gillan said:  "These latest statistics show positive news for Wales, with a big fall in unemployment levels.  This is significant, placing Wales in line with the picture at UK level and confirming that we are moving in the right direction as we try to rebuild the economy towards a sustainable recovery.
"The increase in employment levels and decreased economic inactivity levels are also good news.  However, we need to redouble our efforts so that figures such as these now become the norm.  The Welsh economy still faces a number of challenges and I look forward to working closely with the Welsh Government and the newly appointed Cabinet members on this important issue in the best interests of the people of Wales."
Notes
The employment rate in Wales was 68.5%, an increase of 0.9%.  The employment level in Wales rose by 12,000 from the last quarter to 1.347m.
The economic inactivity rate was 25.6%, a fall of 0.4% on the last quarter.  The economic inactivity level was at 485,000, a fall of 7,000.
Unemployment rate was 7.7%, a fall on last quarter of 0.7%, and a fall of 1.6% on last year.  Unemployment rate in UK was 7.7% a slight fall on last quarter (0.1%) and also fell by 0.3% compared with the same quarter of 2010.
Published 18 May 2011